TikTok's Clandestine Tracking Activities Violate User Privacy, Federal Wiretap Laws Featured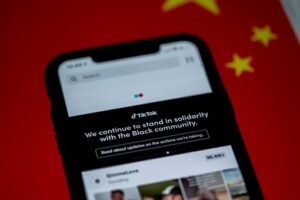 Another class class action lawsuit against tech giant TikTok and its Chinese parent ByteDance. This time the suit alleges the tech giant intentionally violates federal wiretap and user privacy laws in its pursuit to know and record in real-time every intimate detail of its users personal lives.
According to the lawsuit, TikTok has secretly collected "massive amounts" of highly invasive information and personal data of its users by tracking their activities on third-party websites.
TikTok's Use of In
–
App Browsers to Intercept Users' Sensitive and
Personal Information Input into Third
–
Party Websites
The complaint alleges that TikTok offers users an in-app website browser and that the browser is in fact a "sophisticated data collection mechanism." 
Nowhere in its Terms of Service or Privacy Policy does TikTok disclose to its users the extent of the data it collects on them through the use of its in-app browser.
Nor does TikTok disclose that clicking an embedded link inside the TikTok App to access an external website, to make a purchase, or to seek information external to the application itself, would push them into an in-app browser that automatically tracks and records all their data while they seemingly are outside of the TikTok App.
Independent research shows that the in-app browser injects JavaScript into third party websites that tracks every keystroke button tap, link, image or any other component of a website, and collects intimate details of its users browsing profile.
TikTok does not limit itself to the type of information that it intercepts. Everything is up for grabs. This include details of credit cards, Pay Pal credentials, bank account and routing numbers.
TikTok's Business Model Monetizes User Data for Profit
TikTok is very successful in monetizing user data as this type of data is precisely what advertises seek when targeting a specific audience.  Reports show that TikTok earned billions of dollars through ad revenue by selling user information and targeted ads.
Global Privacy Concerns Regarding TikTok's Data Use Practices
Since TikTok's release in 2018, many privacy concerns regarding the app emerged and several governments around the world have launched investigations amid concerns regarding TikTok's handling of user's personal data. In fact, TikTok has already litigated and settled over several different aspects of its data privacy.
In October 2019, U.S. National Intelligence expressed national security concerns over the possibility that TikTok may share personally identifiable user information and private content with the Chinese government citing "TikTok is a potential counterintelligence threat we cannot ignore."
Major reporting agencies, including CNBC and various cybersecurity experts, expressed concern over ByteDance's confirmed access to U.S. user data, especially after former TikTok employees expressed concern over the parent company;s level of involvement in TikTok's operation.
In June 2022, a BuzzFeed News report confirmed that despite years of TikTok's assertions to the contrary, ByteDance does hold, and has accessed, nonpublic data regarding U.S. TikTok users. A 2022 Internet 2.0 analysis on TikTok security found the the iOS application of TikTok connects directly to mainland China.
Tik Tok's CEO is scheduled to testify before Congress on March 23rd.
Tags: Data Privacy &nbsp Personal Identifying Information &nbsp TikTok &nbsp