Philips CPAP Lawyers Seek Leadership Roles in Lawsuits Over Recalled Breathing Machines Featured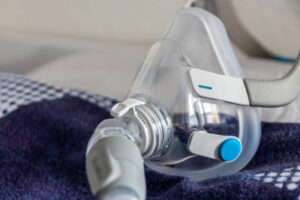 The U.S. District Judge presiding over all federal Philips CPAP lawsuits is accepting applications until January 4th from lawyers seeking leadership positions in the federal litigation, who will take certain actions during the coordinated pretrial proceedings that benefit all plaintiffs pursuing claims over the recalled breathing machines.
Hundreds of product liability lawsuits and class action claims are being pursued after a massive Philips Respironics CPAP recall was issued in June, impacting millions of devices that contained a polyester-based (PE-PUR) sound abatement foam, which was intended to reduce sounds and vibrations during use. However, the manufacturer now acknowledges that the CPAP foam degrades over time, and releases toxic black particles or debris directly into the sleep apnea machine air pathways.
Plaintiffs allege that they have been left with various side effects from the CPAP machine foam, including cancers, pulmonary fibrosis, interstitial lung disease (ILD) and other severe health complications that may have been avoided if a different foam material or internal design had been used.
Given common questions of fact and law raised in litigation, lawsuits filed throughout the federal court system have been centralized before Senior U.S. District Judge Joy Flowers Conti in the Western District of Pennsylvania, as part of a Philips CPAP Multi District Litigation or MDL, where the parties will engage in coordinated discovery into common issues that apply to all claims and prepare a series of "bellwether" claims for early trial dates, to help the parties gauge how juries may respond to certain evidence and testimony that will be repeated throughout the claims.
In a pretrial order (PDF) issued on December 20, Judge Conti called for lawyers interested in serving in various leadership roles to file applications by January 4. Any objections are due by January 11, with responses to those objections due by January 18. Interviews will be conducted on January 27 and January 28, if necessary, before lead counsel and members of various plaintiffs steering committees are established.
While each plaintiff involved in the litigation will maintain their own CPAP recall lawyer to pursue their claim, and establish that they suffered an injury from the use of a recalled Philips machine, attorneys appointed to various leadership roles will perform certain tasks during the discovery process and meetings with the Court, including arguing motions that apply to all claims, taking depositions of common witnesses, reviewing discovery documents and other actions.
Philips DreamStation CPAP Health Risks
Due to concerns about the serious health risks from the Philips sleep apnea machines, the FDA issued a safety communication on June 30, urging people who use Philips DreamStation, CPAP or BiPAP machines to immediately stop using their device and contact their healthcare providers for a suitable treatment alternative.
Unfortunately, there has been a limited supply of the breathing machines available, and alternative treatments for sleep apnea or lifestyle changes may not provide immediate relief, leaving many users concerned about side effects they may experience without the CPAP machine to keep their airway open at night.
In the wake of the recall, Philips has not provide replacement CPAP machines to all consumers or offered to immediately refund sleep apnea machines with the defective PE-PUR foams. It was not until September that Philips announced a replacement plan, which it estimates will take up to a year to complete.
Following the completion of discovery and any "bellwether" trials held in the MDL, if the parties fail to reach Philips CPAP recall settlements or another resolution for the litigation, each of the claims may later be remanded back to U.S. District Courts nationwide for individual trial dates.
Case Status: Open – Not Accepting New Clients
Tags: BiPAP &nbsp Cancer &nbsp CPAP &nbsp CPAP Recall &nbsp DreamStation &nbsp Lung Cancer &nbsp Particulate Matter &nbsp Philips &nbsp Philips Respirator &nbsp Respiratory &nbsp Sleep Apnea &nbsp