FDA Report Reveals Inconsistencies In Philips Test Results Featured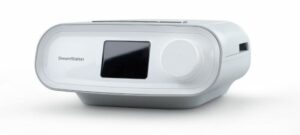 A massive Philips CPAP recall was issued earlier this year, impacting more than 15 million CPAP, BiPAP and ventilators that contained a polyester-based (PE-PUR) sound abatement foam, which was intended to reduce sounds and vibrations during use. However, the manufacturer now acknowledges that the CPAP foam degrades over time, and may release black particles or debris directly into the sleep apnea machine's air pathways, exposing users to a number of toxic chemicals and gases.
Following the initial recall, Philips Respironics developed a plan to repair the polyester-based polyurethane foam in the recalled CPAP and BiPAP devices with a different, silicone-based foam. The FDA initially approved this plan based, in part, on testing the company provided to the FDA in June on the new foam.
However, during a recent manufacturing facility inspection, the FDA obtained additional information, not previously available to the agency in the June recall, regarding the silicone-based foam used in a singular, similar device marketed outside the U.S., which failed one safety test for the release of certain chemicals of concern, called volatile organic compounds (VOCs). Similar testing provided by Philips Respironics to the FDA on devices authorized for marketing in the U.S. had demonstrated acceptable results.
The new information is contained in a 29-page inspection closeout report that provides detailed findings from recent FDA inspections of a Philips manufacturing facility. These inspections were conducted from Aug. 26 to Nov. 9.
Based on this new information, the FDA has asked Philips to retain an independent laboratory to perform additional testing. A statement issued by Philips on Nov. 14 indicates that the company "will submit its response to the inspection findings for review by the FDA."
Tags: BiPAP &nbsp Cancer &nbsp CPAP &nbsp CPAP Recall &nbsp DreamStation &nbsp Lung Cancer &nbsp Medical Device Recall &nbsp Philips &nbsp Respirator &nbsp Sleep Apnea &nbsp