Meta Wiretapping On-Line Tax Filing Services And Amassing Tax Data On Millions Of Americans Featured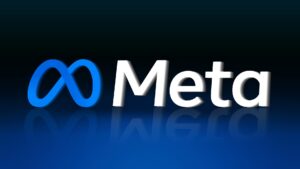 Numerous class action lawsuits were recently filed against tech giant Meta in response to the revelation that anyone who uses online tax-filing services, such as H&R Block, TaxAct, and TaxSlayer, to file their income taxes – is also transmitting that data to Meta. Over 150 million Americans filed their taxes on- line last year.
Meta Gathers Tax Filers Financial Data
These online tax-filing services use Meta's "Pixel", a piece of code that logs users' activities on third party websites and sends the details of data exchanged to Meta without consent of the user and in violation of federal wiretapping and privacy laws.
Pixel sends Meta the tax–filers' names, email addresses, adjusted gross incomes, tax–filing statuses, refund amounts, dependents' college scholarship amounts, and their dependent's names—and perhaps more. It does so regardless whether the filer has an account on Meta's social media platforms like Facebook or Instagram. Even when filers expressly declined to share their information, the Pixel collects it anyway.
Meta Broken Promises
In its contract with Facebook users, Meta promises that it requires businesses that use the Pixel "to have lawful rights to collect, use, and share your data before providing any data to us." In reality, Meta makes no effort to enforce that promise, relying instead on a broken honor system that has resulted in repeated, documented violation of Meta's own contractual promises not to mention state and federal laws.
Meta also promises that its' system is designed to filter out potentially sensitive data it detects. In actuality, Meta catalogues everything it receives irrespective of how sensitive the information.
Meta Budgets For Breaking Laws, Terms Of Use Policy And Violating Users Rights
Internal Facebook documents admit that there is a data free-for-all inside the company and that it has no control whatsoever over the data it holds. It doesn't know what it does with your data or where it goes.
In April 2022, the online news outlet Motherboard published a leaked internal memorandum that revealed the true nature of Meta's data-gathering operation. In that memorandum, Meta engineers analyzed their company's "privacy infrastructure" and made recommendations for "long-range investments" to address mounting regulatory and legal scrutiny.
The lawsuit seeks injunctive relief as well as damages. It is open to all people in the United States who used the online tax preparation providers H&R Block, TaxAct, or TaxSlayer while those websites had the Meta pixel installed on them.
Tags: Data Privacy &nbsp Meta &nbsp pixel &nbsp wiretapping &nbsp