Kroger Violating Privacy Laws By Sharing Customer Pharmacy Data Without Consent Featured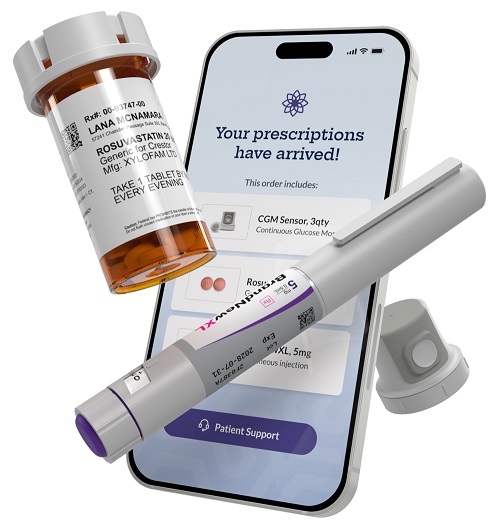 Kroger's Online Pharmacy Telegraphing Users Confidential Health Information To Facebook Without Consent In Effort To Boost Revenue.
A class action lawsuit was recently filed claiming that Kroger invaded pharmacy user's privacy. Plaintiffs are claiming that Kroger intentionally is sharing their personal and confidential health data with Meta d/b/a/ Facebook, without their express written consent.
According to the lawsuit, Krogers' website is embedded with Facebook's Pixel technology. This technology is a data tracking tool whose purpose is to allow Facebook to intercept and relay all information exchanged in a web session to Facebook (Meta) via a users web browser.
Facebook Pixel Allows Card Blanche Access To Personal Data
A pixel is a piece of code that tracks the people and the type of actions they take as they interact with a website, including how long a person spends on a particular web page, which buttons the person clicks, which pages they view, and the text or phrases they type into various portions of the website (such as a general search bar, chat feature, or text box), among other things.
Kroger must consent to the use of Facebook's Pixel on their website. The lawsuit alleges that in so doing, Kroger effectively planted a bug on all users who interact with its' Pharmacy website and compels them to disclose their communications with Kroger to Facebook.
But Wait – There's More – Facebook CAPI
Kroger also installed another bit of Facebook technology known as Conversions Applications Programming Interface (CAPI) on its website. Unlike the Facebook Pixel, which co-opts a website user's browser and forces it to transmit information to Facebook in addition to the website owner, CAPI tracks a users website interactions, including Private Information, then records and stores that information on the website owner's servers, which then in turn transmits the data to Facebook from the website's own servers.
The Facebook CAPI ensures that Facebook is not left out of the information loop as web browsers implement new features and plug ins designed to address user privacy concerns.
Facebook markets CAPI as a "better measure of ad performance and attribution across your customer's full journey, from discovery to conversion. This helps you better understand how digital advertising impacts both online and offline results."
For Facebook And Kroger – It's All About Advertising Revenue
The information exchanged in a web session enables Facebook to build detailed personal profiles of each Kroger customer who uses its' on-line pharmacy. Facebook utilizes the information it collects by matching it to Facebook IDs and then selling it to the highest bidder for use in targeted ad campaigns.
Kroger sees this as a win too as it can utilize Pixel and CAPI data for marketing purposes in an effort to bolster profits. It routinely uses the information to build customer profiles for the purposes of retargeting and future marketing campaigns.
The Real-World Implications And Potential For Abuse Is Staggering
According to the lawsuit, the sensitive information people share during treatment for substance use disorders could easily impact their employment status, ability to get a home, custody of their childer, and even their freedom.
Health care providers and lawmakers long ago recognized that the potential threat of losing so much would deter peon;le from getting life-saving help and setup strict laws including HIPAA and ECPA to protect those who do seek treatment. Now, experts worry that data collected by Meta (Facebook) on tele-health sites could bring about the harm these very laws were designed to prevent.
Class Action Lawsuit Seeks To Hold Kroger To Account For Privacy Violations
The lawsuit alleges that as a result of Krogers' use of Pixel and CAPI, Class Members have suffered numerous injuries, including
invasion of privacy
loss of benefit of the bargain
diminution of value of Private Information
statutory damages and
continued and ongoing risk to their Private Information
The lawsuit is seeking damages for Class Members for violations of Privacy Laws and the threats these tracking tools can have on their future well-being.
Join the Kroger Data Privacy Class Action
If you used Kroger's online pharmacy, you may be entitled to compensation. Please complete the form below and a Data Privacy lawyer will contact you. There is no cost or obligation to you.
---
Cases Status: Open – Not Accepting New Clients
Tags: Data Privacy &nbsp Facebook Pixel &nbsp Meta &nbsp personal health information &nbsp