Express Scripts Use Of Pixel Technology Relays Users Private Information To Facebook Featured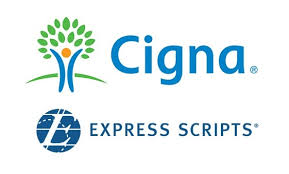 A class action lawsuit was recently filed against Express Scripts, a pharmacy benefits manager serving over 100 million Americas, alleging that it unlawfully relays confidential personal information directly to Facebook (Meta) without consent from the owner of the information.
According to the lawsuit, Express Scripts uses Facebook's Pixel spyware on its websites. This technology enables Facebook (Meta) to read, learn the contents of and make reports about details of a users interaction on its websites.
Facebook (Meta) monetizes the information it obtains from its Pixel technology to earn ad revenue by selling the information to third party advertisers who seek to target a specific audience.
Pixel Technology Violates Privacy Rights Afforded By Law
The lawsuit states that the Federal Wiretap Act and the California Invasion of Privacy Act were enacted to protect individuals from precisely the information that is being illegally obtained from Facebook's Pixel.
For example the Federal Wire Tap Act states that any person who "intentionally intercepts, endeavors to intercept, or procures any other person to intercept or endeavor to intercept, any wire, oral, or electronic communication" has violated the act."
Residents of California are afforded privacy rights under the California Invasion of Privacy Act ("CIPA"). CIPA makes it very clear in its prohibition against any unauthorized tap or connection without the consent of the other person.
The act states: "Any person who, by means of any machine, instrument, or contrivance, or any other matter, intentionally taps, or makes any unauthorized connection… with any telegraph or telephone wire, line, cable, or instrument, including the wire, line, cable, or instrument of any internal telephonic communication system, or who willfully and without consent of all parties to the communication, or in any  unauthorized manner, reads, or attempts to read, or to learn the contents or meaning of any message, report, or communication while the same is in transit or passing over any wire, line, or cable, or is being sent from, or received at any place within the state violates this section."
HIPPA Was Enacted To Protect Confidentiality Of Health Care Information
Patient health care information in the United States is specifically protected by federal law under the Health Insurance Portability and Accountability Act of 1996 ("HIPPA"). HIPPA privacy rules establish national standards to protect individuals medical records and other individually identifiable health information. The Rule applies to Express Scripts as it is in the business of conducting health care transactions electronically.
Despite Federal/State Laws designed to prohibit the interception of data, as well as HIPPA Privacy Rules specifically designed to prohibit the transmittal of health sensitive information, Express Scripts knowingly ignores allows  patient data to Facebook (Meta).
Classes And Subclasses Eligible Under This Lawsuit
The Class Action is open to all persons in the United States whose communications were intercepted by Express Scripts or its agents. It is also open to all persons in California whose communications were intercepted by Express Scripts through the use of its website(s).
Lawsuit Seeks Damages For Class Members.
In addition to the many legal issues the lawsuit is seeking to remedy, it also is seeking damages for class members. These include the greater of $10,000 or $100 per day for each violations of Federal Wiretap Act and $5000 for each California resident for violations of CIPA.
Tags: Data Privacy &nbsp Express Scripts &nbsp Facebook Pixel &nbsp HIPPA &nbsp invasion of privacy &nbsp personal health information &nbsp Personal Identifying Information &nbsp wire tap &nbsp