Baby Food Class Action Lawsuits Filed Over Toxic Heavy Metal Levels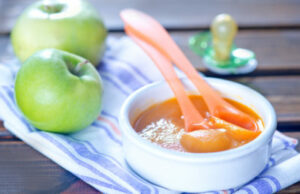 Following the release of a U.S. Congressional report last week that concluded high levels of toxic heavy metals are present in many popular baby foods, numerous class action lawsuits were filed in multiple federal courts against major baby food manufacturers.
In addition to the lawsuit filed on February 5th against Campbell Soup's subsidiary Plum, PBC, (Plum), makers of the "Plum Organics" brand of baby food, claims were also filed against Gerber (d/b/a Nestlé Nutrition) and Beech-Nut Nutrition alleging these manufacturers also falsely advertised their products as safe for children while intentionally allowing their products to contain dangerous levels of heavy metals, such as lead and arsenic. These metals are toxic to infants and may result in permanent neurological damage.
The U.S. House of Representatives Subcommittee on Economic and Consumer Policy published a report (PDF) on toxic metals in baby food products February 4, which highlighted internal documents and testing data Nurture, Inc., Beech-Nut, Hain and Gerber, but indicated that at least three other manufacturers -Walmart (Parent's Choice), Sprout Organic Foods, and Campbell (Plum Organics) refused to comply with the investigation.
The report states – "Walmart, Campbell, and Sprout Organic Foods refused to cooperate with the Subcommittee's investigation."… "The Subcommittee is greatly concerned that their lack of cooperation might be obscuring the presence of even higher levels of toxic heavy metals in their baby food products than their competitors' products."
The Gerber Complaint (PDF) was filed in the U.S. District Court for the District of New Jersey on February 5th. The report found Gerber only tests its ingredients, and not the final product before offering it for sale to stores. However, the findings indicated that Gerber used batches of rice flour that contained more than 90 parts per billion of arsenic. Some ingredients used by the company contained nearly 50 ppb of lead, 87 ppb of cadmium, and the company rarely even tested for mercury, according to allegations raised in the lawsuit.
The complaint alleges Gerber's practices recklessly endanger babies and children, and prevented the company from ever knowing the full extent of the dangers presented by their products. The complaint further alleges these practices allow the manufacturer to blindly fail to recognize and label the nutritional ingredients of the products accordingly to warn parents and consumers.
Similar allegations were raised in a complaint against Beech-Nut (PDF), filed in the U.S. District Court for the Northern District of New York on February 5, in which plaintiffs alleged the manufacturers made false representations to increase sales, while putting children's lives and futures at risk.
The Congressional report found some baby foods had more than 91 times the maximum level of arsenic allowed in bottled water; 177 times the allowable levels of lead, 69 times the limits on cadmium, and five times the levels of allowable mercury.
Baby food companies rarely test their products for contaminants before sending jars to retail shelves, and the FDA does not set limits on heavy metals in baby foods, with the exception for arsenic in rice cereal only. That limit was set by the FDA specifically for infant rice cereal in 2016 at 100 parts per billion.
Subcommittee Report Conclusions
The Subcommittee's investigation proves that commercial baby foods contain dangerous levels of arsenic, lead, mercury, and cadmium. These toxic heavy metals pose serious health risks to babies and toddlers. Manufacturers knowingly sell these products to unsuspecting parents, in spite of internal company standards and test results, and without any warning labeling whatsoever.
Last year, the Trump administration ignored new information contained in a secret industry presentation to federal regulators about toxic heavy metals in baby foods. On August 1, 2019, FDA received a secret slide presentation from Hain, the maker of Earth's Best Organic baby food, which revealed that finished baby food products contain even higher levels of toxic heavy metals than estimates based on individual ingredient test results. One heavy metal in particular, inorganic arsenic, was repeatedly found to be present at 28-93% higher levels than estimated.
The time is now for FDA to determine whether there is any safe exposure level for babies to inorganic arsenic, lead, cadmium, and mercury, to require manufacturers to meet those levels, and to inform consumers through labels
>> I Fed My Baby These Products What Can I Do?<<
Tags: Arsenic &nbsp Baby Food &nbsp Brain Development &nbsp Cadmium &nbsp Class Action Lawsuit &nbsp Congress &nbsp Gerber &nbsp Lead &nbsp Mercury &nbsp