Regal Medical Group Ransomware Attack Nets Cyber Criminals Over 3 Million Medical Records Featured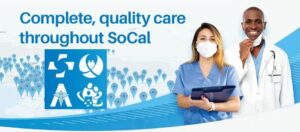 A class action complaint was recently filed against Regal Medical Group, Lakeside Medical Organization, ADOC Medical Group, and Greater Covina Medical (collectively, "Regal") alleging that it negligently failed to protect the personal health and identifying information of 3.3 million people.
According to the complaint, the Southern California-based medical groups failed to adequately protect the sensitive information of patients and employees, and failed to provide them with adequate notice after the incident.
In a statement from Regal, it first became aware of the breach on December 8th, 2022, which it later determined to have occurred on or about December 1st, 2022 after it noticed difficulty in accessing some of its servers on or about December 2nd..
Regal began notifying patients of the data breach on February 1, 2023..Information stolen in the breach included included –
names,
Social Security numbers,
dates of birth,
addresses,
diagnoses and treatment information,
laboratory test results,
prescription data,
radiology reports,
health plan member numbers, and
phone numbers.
Tags: cyber attack &nbsp data breach &nbsp Data Privacy &nbsp personal health information &nbsp Personal Identifying Information &nbsp ransomware &nbsp