More Belviq Lawsuits Filed Over Cancer Side Effects of Weight Loss Drug Featured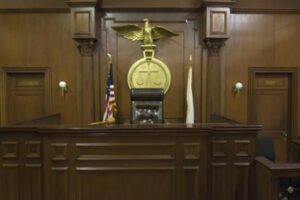 As new Belviq cases continue to be filed on behalf of former users of the recalled weight loss drug who have now been diagnosed with cancer, a panel of federal judges convened on July 29th to consider whether to centralize and consolidate all lawsuits filed in U.S. District Courts nationwide.
Consumers on Thursday urged the Judicial Panel on Multidistrict Litigation ("MDL") to group lawsuits alleging that Eisai Inc. and Arena Pharmaceuticals Inc.'s recalled diet drug Belviq causes cancer.  Consumers argued that just because there are different types of cancers alleged doesn't mean the cases can't be consolidated. Because the case counts continue to grow, they require consolidation to avoid inconsistent rulings and duplicative discovery.
If the cases do get centralized, there is a "rough consensus" they should be sent to the Eastern District of Louisiana before U.S. District Judge Lance Africk.
Drug Manufacturers Accused of Manipulating Test Data
It was argued that Defendants conducted animal studies prior to the introduction of Belviq to the market that supported that Belviq could cause cancer and/or that additional safety testing needed to be done, Nevertheless, defendants ignored the medical literature and manipulated the results of the animal studies in their favor so that the FDA would approve it for marketing in the United States.
Belviq Recalled Due to Cancer Risk
Belviq (lorcaserin) was first introduced in April 2012, and concerns were immediately raised about the safety and effectiveness of the weight loss drug, following a series of recalls issued in prior years for other diet pills.
Before Eisai and Arena Pharmaceuticals began to aggressively market the drug, the consumer watchdog group Public Citizen warned there would be problems with Belviq, predicting the diet drug would eventually be removed from the market like a number of other previously-approved weight-loss treatments.
In July 2019, an expert analysis of the CAMEILLIA-TIMI 61 Trial was published by the American College of Cardiology, which looked at the effectiveness and side effects of Belviq, including the largest concern at the time: cardiovascular risks.
While not publicly announced until months later, the data contained concerning indications about a potential link between Belviq and pancreatic cancer, colorectal cancer and lung cancer. However, the FDA did not issue Belviq cancer warnings until January 2020, and several weeks later it was determined the weight loss drug needed to be removed from the market.
Since the decision, a steadily growing number of cancer lawsuits over Belviq have been brought, and the size and scope of the litigation is expected to continue to increase as more former users learn that a cancer diagnosis may be the result of prior use of the weight loss treatment.
Tags: Belviq &nbsp Cancer &nbsp Colorectal Cancer &nbsp Drug Recall &nbsp Weight Loss Pill &nbsp