Fortra's GoAnywhere Platform Vulnerability Puts 139k Hatch Bank Customers At Permanent Risk Of Identity Theft Featured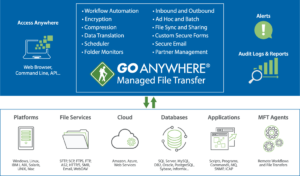 A class action lawsuit was recently filed against Fortra, a leading technology services company that provides data management and analytics solutions to financial technology banking platform Hatch Bank.
Hatch Bank allows businesses to "securely" access bank services from other financial institutions using Fortra's GoAnywhere MFT secure file sharing program..
What Happened?
According to the lawsuit, on January 29, 2023, Fortra experienced a data breach that resulted in the exposure of personal identifying information of 139,493 Hatch Bank customers and employees.
The cyber attack exploited a vulnerability in Fortra's GoAnywhere site. The vulnerability allowed attackers to gain unauthorized access to sensitive data between January 30, 2023 and January 31, 2023. The attackers then exfiltrated a large amount of data, including names and Social Security numbers.
Hatch Bank was notified of the breach on February 3, 2023 and took immediately steps to secure its files.It then worked to identify contact information for the impacted individuals. That process completed on February 7, 2023 whereupon authorities were  notified. On or about February 28, 2023 Hatch Bank began the process of notifying affected customers.
Lawsuit Seeks Compensation For Victims Whose Identities Are At Risk.
The breach has raised serious concerns about the security of personal data held by financial institutions and their third-party service providers. Customers of Hatch Bank, in particular, are now at permanent risk of identity theft and financial fraud yet are being offered only 12 months identity theft protection.
The lawsuit alleges Forta was negligent in its failure to secure data on its systems and is seeking remedies for affected customers including compensatory damages, reimbursement of out-of-pocket expenses and future costs of credit monitoring services.
Clop Ransomware Gang Behind GoAnywhere Breaches
While Hatch Bank did not disclose what threat actor conducted the attack, the Clop ransomware gang told BleepingComputer that they were behind these attacks and had stolen data from over 130 organizations.
Case Status: Open – Not Accepting New Clients
Tags: credit monitoring &nbsp cyber attack &nbsp data breach &nbsp Personal Identifying Information &nbsp ransomware &nbsp