FCA Conceals Pacifica Hybrid Spontaneous Shutdown Risk From Consumers – Lawsuit Featured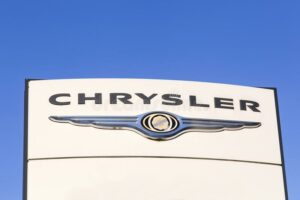 Another lawsuit was recently filed against Fiat Chrysler America (FCA) involving its Pacifica Hybrid minivan for model years 2017 – 2023. The complaint alleges that all model year Pacifica Hybrid's are at risk of spontaneous shutdown.
The Spontaneous Shutdown Risk
According to the lawsuit, over 67,000 model year 2017-2023 Chrysler Pacifica Hybrid minivans contain a defect in the propulsion system that can cause the vehicle to experience an immediate shutdown of motive power while the vehicle is being driven.
Shutdowns can occur at any time regardless if the vehicle is operating on a public street or highway.The lawsuit alleges that spontaneous shutdowns expose passengers, other drivers on the road, and bystanders to an unreasonable risk of accident, injury, death and/or property damage.
FCA Has Long Been Aware Of The Shutdown Risk But Fraudulently Concealed It From Consumers
The lawsuit states that FCA first became aware of the shutdown risk as far back as February 2018, but fraudulently concealed the risk from consumers.
It wasn't until Ausut 16, 2022, almost four and a half years after it was put on notice about this defect, that it opened an investigation into the casue despite hundreds of complaints about the defect during the interim years.
FCA finally admitted in a January 17th, 2023 Safety Recall Report to the National Highway Traffic Safety Administration (NHTSA), a defect in the internal transmission wiring "could result in an unexpected engine shutdown under certain conditions." FCA further admitted that "an unexpected engine shutdown resulting in loss of motive power can cause a vehicle to crash without prior warning."
Flawed Wiring Harness Cause Of Vehicle Shutdowns
FCA accomplishes the dual-mode driving of its hybrid Pacifica by having the power for both the gasoline and electric run through a "transmission." But this is not a transmission with a clutch and gears as one might find in a traditional gasoline-only powered car. Rather, it consists of two electric motors that provide motive electric power when running on batteries and that control the drive ratio when power is coming from the internal combustion gasoline engine.
The spontaneous shutdown is caused by a faulty wiring harness connector.inside the transmission  If the connector experiences an electrical short, it could cause the entire transmission to fail, which with this design causes the loss of both gasoline and battery motive power.
FCA Not Willing To Repair Recalled Vehicles But Offers Yet To Be Available Band-Aid Fix
In it's report to the NHTSA, FCA indicates that it will not begin notifying its customers about the recall until March 8, 2023.
When it does issue the recall, FCA admits that it is not going to repair or replace the transmission wire harnesses that it knows is faulty. Instead, it intends to install software updates that will provide messaging to the driver about an impending failure so as to provide sufficient drive time to exit traffic.
In FCA's instructions to dealers, it states that the dealer will "update the Power Inverter Module (PIM) software and, if necessary, update the Instrument Panel Cluster (IPC) software." FCA also notes that "the remedy for this condition is not currently available."
The lawsuit alleges that a software update is not a fix as it does not repair the underlying issue concerning dangerous wiring harnesses that are prone to short-circuit failure..
Lawsuit Seeks to Recover Damages To Owners/Lessees
The lawsuit seeks restitution for vehicle class owners including an election for recovery of the purchase price or overpayment for their vehicles as well as damages and expenses for any out of pocket costs associated with this defect.
The plug-in hybrid vehicle (PHEV) has been recalled before due tot a fire risk. That problem has now been solved.
Tags: Chrysler Pacifica Hybrid &nbsp FCA &nbsp Minivan &nbsp Pacifica Hybrid &nbsp