Elmiron Vision Warnings Updated By Canadian Health Officials. Featured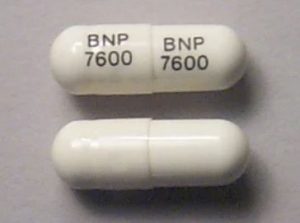 Amid growing concerns about the link between side effects of Elmiron and vision problems, Canadian health officials have announced new label warnings for the bladder medication, indicating it should not be used by any individuals with a history of any macular pathology.
Elmiron (pentosan polysulfate sodium or PPS) is the only oral medication approved for treatment of interstitial cystitis, more commonly known as "painful bladder syndrome." It has been on the market since 1996, and is regularly used for years by individuals suffering from bladder or pelvis pain, since there is no known cure for the underlying condition. However, it has recently been discovered this may cause users to suffer severe retina damage and permanent vision problems, including difficulty adapting in dark light, spots or floaters in the vision and complete blindness.
While Elmiron vision warnings were previously added to the drug label for the first time, Health Canada issued a letter to healthcare professionals earlier this month, indicating that the label information has been strengthened and the drug is now contraindicated for those with a history of maculopathy. In addition, the Canadian healthcare agency wants doctors to obtain patients' eye histories before prescribing the drug, and indicates that regular retinal exams should be conducted throughout treatment.
"Cases of pigmentary maculopathy have been reported with long-term use of ELMIRON. Although most of these cases occurred after 3 years of use or longer, cases have been seen with a shorter duration of use," the Health Canada letter states. "While the etiology is unclear, cumulative dose appears to be a risk factor."
In the U.S., the drug makers currently face a growing number of Elmiron lawsuits now being pursued by former users who indicate that the vision warnings should have been provided to consumers and the medical community long ago.
In addition to updating the label warning for Elmiron to indicate that individuals with a history of any macular pathology should not take the drug, Health Canada is also urging healthcare professionals to assess the benefits and risks of Elmiron for each patient before prescribing the drug. It also calls on healthcare professionals to obtained detailed ophthalmologic histories for patients before beginning Elmiron treatment, and to perform baseline and regular retinal exams on patients taking the drugs.
The Canadian health agency also calls on doctors to warn patients to be aware of, and report, adverse vision changes which caused vision problems, such as difficulty reading, problems seeing in dim or low light, and blurred or wavy vision.
The Health Canada letter came out just one day after a study, published in the medical journal Retina, found that higher Elmiron doses appeared linked to a higher risk of vision problems. This kind of dose response finding is typically considered strong evidence of a cause-effect relationship.
There are currently about 100 product liability claims pending in Elmiron litigation in the United States. However, as lawyers continue to review and file claims in the coming months and years, it is expected that nearly 1,000 claims may ultimately be filed by former users now left with permanent vision problems.
Tags: Canada &nbsp Elmiron &nbsp Interstitial Cystitis &nbsp Pigmentary Maculopathy &nbsp Vision Loss &nbsp