Syngenta Sues Insurers Over Paraquat Settlement and Legal Costs Featured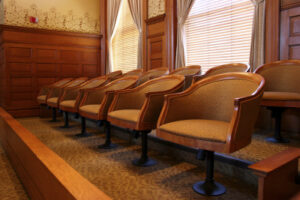 As the number Paraquat lawsuits against Syngenta filed by farmers and individuals diagnosed with Parkinson's disease continues to grow, the global agricultural company has filed a declaratory judgement against more than 100 insurance companies, arguing that they should provide coverage for litigation costs, damages, and potential settlements.
The complaint was brought by Syngenta Crop Protection, LLC and Syngenta Corporation on May 17th. It alleges that insurance carriers are breaching various contracts for coverage provided in prior decades to the agricultural company and other predecessor entities.
The action arises as hundreds farm workers and agricultural industry workers file product liability lawsuits against Syngenta for its role in manufacturing and selling Paraquat over over several decades. The herbicides use is linked to neurological disorders like Parkinson's.
Paraquat is a highly toxic grass and weed killer widely used throughout the U.S. and known to be lethal if only a small amount is ingested. Because of its toxicity, its use is restricted in the United States. Individuals purchasing or using the herbicide are required to go through a training program. However, according to recently filed lawsuits, even handling of the herbicide according to instructions provided by the manufacturer may increase the risk of users suffering a neurological disorder like Parkinson's.
According to claims brought in state and federal courts nationwide over the past year, Syngenta and co-defendants knew or should have known about the link between Paraquat and Parkinson's disease for decades, but continued to sell the herbicide without adequate warnings.
In this Paraquat insurance lawsuit, Syngenta indicates that "primary policies" were provided by Hartford Accident and Indemnity Co. and Travelers Casualty and Surety Co, which should cover litigation costs and damages. However, the Hartford policy only provided coverage for Syngenta's predecessor, Imperial Chemical, from 1971 through 1974, and Travelers' coverage was only from 1974 through 1986, with excess liability coverage from 1972 to 1973.
Syngenta argues in the complaint that many of the claims filed in recent months involve allegations that plaintiffs' injuries were caused by exposure to Paraquat that occurred over the course of several decades, dating back to the time when the older policies were in force. Therefore, the company argues that those insurance companies should be required to cover legal costs outlined in polices that lapsed decades ago.
"Syngenta is entitled to coverage of its loss, including defense costs and any liability incurred and to be incurred by Syngenta in connection with the Paraquat Actions under the Primary Policies and the Excess Policies," the lawsuit states. "Defendants have either denied coverage or refused to acknowledge their obligations."
Paraquat Litigation
Millions in defense costs are likely to be incurred by Syngenta in the coming years, and the company may face billions in liability exposure from verdicts and potential Paraquat settlements for individuals diagnosed with Parkinson's disease.
The claim for declaratory relief comes while the litigation remains in the very earliest stages, before any discovery or pretrial proceedings have occurred in the vast majority of the claims.
Given common questions of fact and law presented in a rapidly growing number of product liability lawsuits in the federal court system filed over the past few months, the U.S. Judicial Panel on Multidistrict Litigation (JPML) held hearings last week to consider whether the cases should all be centralized before one judge for coordinated management.
If a Paraquat MDL, or multidistrict litigation, is established, the Court will supervise coordinated discovery into facts common to all claims, and likely establish a "bellwether" process where a small group of representative cases are prepared for early trial dates, to help gauge how juries are likely to respond to certain evidence and testimony that will be repeated throughout the claims. However, if Syngenta is unable to resolve the litigation or reach Paraquat settlements following the MDL proceedings, hundreds of individual cases may be remanded to different U.S. District Courts nationwide for trial in the coming years.
Tags: Chevron &nbsp Herbicide &nbsp insurance &nbsp Paraquat &nbsp Parkinsons Disease &nbsp Syngenta &nbsp Weed Killer &nbsp