RAM HD Truck ABS Units are Defective – Lawsuit Featured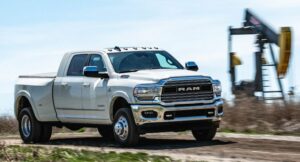 A lawsuit was recently filed against FCA US and its parent Stellantis in US District Court for the Eastern District of Texas on behalf of owners and lessees of model years 2017-2018 Ram 2500/3500 trucks.
The lawsuit alleges that the Automatic Braking System ("ABS") and Hydraulic Control Unit ("HCU") modules used in these vehicles are prone to pre-mature failure due to the defective materials used in their manufacture. Failure of these components results in difficulty controlling a vehicle especially in wet or snowy conditions.
According to the lawsuit, FCA knew about the defect through extensive pre-sale testing and numerous NHTSA consumer complaints. Their knowledge of the defect is evidenced by a Technical Service Bulletin ("TSB") regarding the faulty HCU and ABS. Despite issuing a TSB, FCA failed to issue a recall or offer owners any assistance.
The lawsuit alleges that FCA breached its warranty by using ABS and HCU modules of subpar quality known to be unfit for ordinary purpose and not disclosing this issue to customers at the time of vehicle purchase.
The action seeks to remedy plaintiffs for all out of pocket losses relating to the defective ABS and HCU module repairs.
Tags: ABS module &nbsp HCU module &nbsp RAM &nbsp RAM 2500 &nbsp RAM 3500 &nbsp RAM HD &nbsp recall &nbsp