Norfolk Southern's Negligence Contributed To East Palestine Derailment – Lawsuit Featured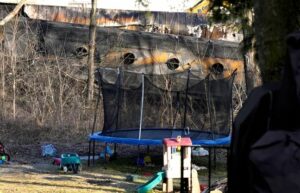 Aclass action lawsuit was recently filed against Norfolk Southern Railway over the environmentally disastrous East Palestine, Ohio train derailment. The derailment forced the evacuation of approximately 2000  residents within a two mile radius of the derailment site, including parts of western Pennsylvania..
The lawsuit, brought on behalf of the community alleges that Norfolk Southern's negligence contributed to the derailment and that it failed to adequately contain the toxic chemicals from contaminating the surrounding environment and exposing the community to a significantly increased risk of disease or illness.
The lawsuit is filed on behalf of the following classes or participants –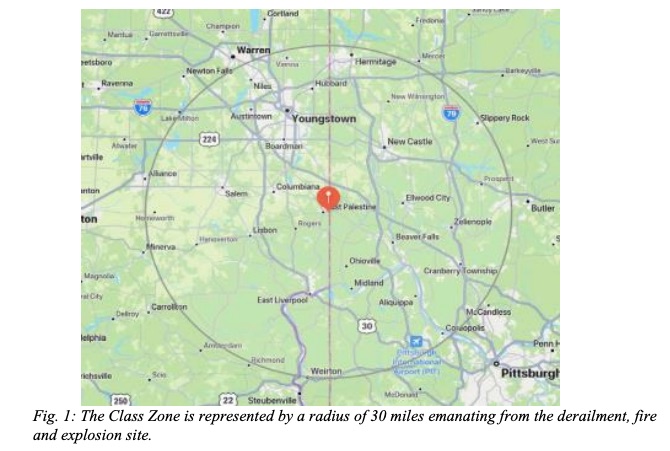 Medical Monitoring Class: All natural persons who resided within a 30 mile radius (the "Class Zone") of 1020 East Taggart Street, East Palestine, Ohio 44413, as of February 3, 2023;
Property Damage Class: All natural persons who owned or rented a property within a 30 mile radius (the "Class Zone") of 1020 East Taggart Street, East Palestine, Ohio 44413, as of February 3, 2023.
Excluded from the class are Defendants and any of their affiliates, parents, or subsidiaries; the Judge(s) to whom this matter is assigned and their immediate family and staff; government entities; and any individual who makes a timely election to be excluded from the Class.
Excluded from the Medical Monitoring Class is any natural person who was not present in the Class Zone on or after February 3, 2023.
Dangerous Cancer Causing Chemicals Released Into The Environment
Train 32N was transporting chemicals and combustible substances including hundreds of thousands of pounds of –
polyvinyl;
polyethylene;
butyl acrylates;
ethylhexyl acrylate, considered a carcinogen by EPA;
ethylene glycol;
monobutyl ether and
vinyl chlroide, a toxic flammable gas and known carcinogen.
As the chemicals burned, safety valves in pressurized tanks containing vinyl chloride opened to relieve the building pressure venting the deadly substance into the air and surrounding community.
To control the explosion risk, Norfolk Southern punctured holes in rail cars containing the vinyl chloride and then burnt the carcinogenic material in the open air – impacting people and properties within the smoke and vapor plume.
Vinyl chloride is a carcinogen and is extremely toxic to humans. There is no safe level of vinyl chloride exposure for humans. Even minor exposures can cause DNA mutations that may later develop into cancer or other serious human disease.
Medical Fears Mount As Local Residents Develop Health Symptoms
According to the lawsuit, numerous residents near the derailment site have experienced health issues they believe are due to being exposed to the toxic substances. These include persistent cough, runny nose, sore throat, eye irritation, shortness of breath, dizziness, skin irritation and periodic headaches.
Many in the area have decided to mitigate the risk to their future health and move.
Contamination May Result In Loss Of Property Values
Although it remains to be seen, given the exodus of residents fleeing the community due to health concerns, property values could decline as a result of a supply / demand imbalance..
Business owner in the area have filed a separate class action alleging economic harm as a result of the derailment. 
Lawsuit Seeks To Recover Damages To Health And Property
Among the list of demands sought on behalf of plaintiffs are costs associated with funding a medical monitoring program as well as compensatory, punitive and exemplary damages arising from the health and economic effects of the derailment.
Update
April 5th 2023 – U.S. District Judge Benita Yalonda Pearson in Youngstown OH, who is overseeing the litigation, chose New York-based Jayne Conroy of Simmons, Hanly, Conroy; Colorado-based Seth Katz of Burg, Simpson, Eldredge, Hersh, Jarnine and Deleware-based Elizabeth Graham of Grant & Eisenhofer as interim class counsel.
Tags: derailment &nbsp hazardous chemicals &nbsp vinyl chloride &nbsp