WD MyPassport and SanDisk Extreme Pro Solid State Drives Prone To Early Failure – Lawsuit Featured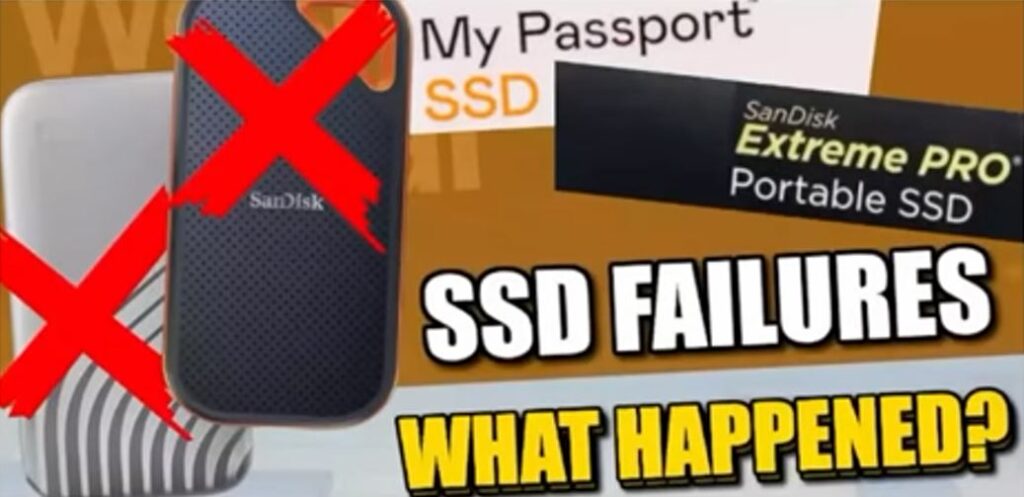 Not only are these errors being reported by a number of users on a variety of these portable hard drives, but there are even reports of replacement hard drives failing.
Numerous lawsuits are being filed against Western Digital alleging that it suppressed from the public that the MyPassport and SanDisk Extreme Pro solid-state drives (SSDs) contained a firmware problem that could wipe their data without warning, and, in some cases, make them unreadable.
After receiving numerous customer complaints about catastrophic failures and irretrievable data loss, Western Digital "finally admitted" in May 2023 that the drives contained a firmware problem and released a firmware update in an effort to resolve issues on some of the devices.
According to the lawsuit, despite Western Digital's claimed firmware fix for these drives, and even after offering warranty replacements for some drives, consumers continue to report drive failures and data loss with the SanDisk Extreme Pro, Extreme Portable, Extreme Pro Portable, and WD MyPassport SSD portable solid-state drives.
Consumers Began Complaining About Defective SSDs In Early 2023.
The hard drives at issue include:
SanDisk Extreme Pro
Extreme Portable
Extreme Pro Portable
WD MyPassport SSD
The lawsuit claims consumers began complaining about their failed SSDs in early 2023, which allegedly preceded months of inaction on behalf of Western Digital.
Western Digital, meanwhile, is now offering "significantly discounted" SSDs it sells on Amazon, according to the lawsuit, which argues this was likely done to "reflect diminished market value for a flawed and defective product."
Join The Western Digital SanDisk Class Action.
The lawsuit claims Western Digital and SanDisk LLC are guilty of unjust enrichment, fraud by omission and negligent misrepresentation, among other things, and of violating the Florida Deceptive and Unfair Trade Practices Act and a trio of California consumer protection laws.
If you own a SanDisk Extreme Pro, Extreme Portable, Extreme Pro Portable, or WD MyPassport SSD, you may be eligible for compensation. Join the Western Digital SanDisk class action. There is no cost.
---
Tags: SanDisk &nbsp Solid State Drive &nbsp Western Digital &nbsp