Ford Sued Over Explorer's Defective Rear Subframe Featured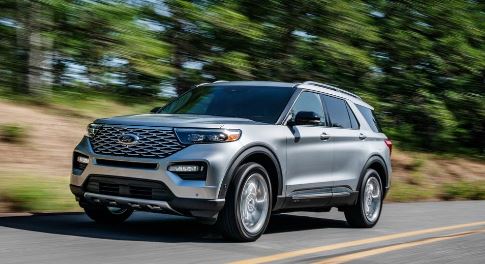 A proposed class action alleges certain 2020-present Ford Explorer 2.3L or 3.0L ST models are equipped with a defective rear axle horizontal mounting bolt in their rear subframe assembly that can fracture, causing catastrophic damage, potentially while a vehicle is in use.
What is the defect?
The particular Ford Explorer models at issue are each equipped with a rear subframe assembly, the critical stability-providing structure below the frame that supports the axle, suspension and powertrain, is attached to the vehicle by only one rear axle horizontal mounting bolt.
The lawsuit alleges that when this crucial mounting bolt fractures, it will in turn cause the rear driveshaft assembly or its component parts to suddenly and violently disconnect from the vehicle, often while it is in motion. 
When the rear subframe bolt fails, the case elaborates, the all-important rear differential can suddenly drop, which can cause the "unexpected destruction of a broad array of suspension, driveshaft assembly, and exhaust system components."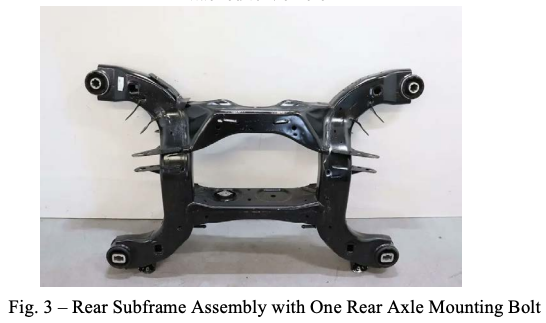 "This sudden failure can result in a total loss of control of the Class Vehicle while driving, as well as a drastically increased risk of collision due to the driver's inability to maintain steering, braking, and speed control, thereby putting consumers, passengers, and bystanders in danger," the complaint warns, alleging Explorer drivers, "[f]or this reason … have consistently reported fear of driving their [vehicles]."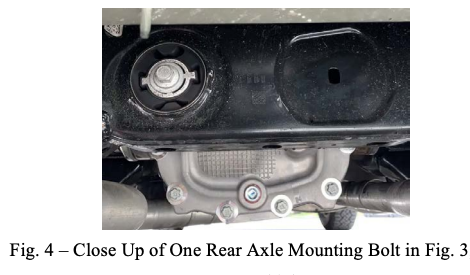 Ford knew of defect but did not disclose to consumers
According to the lawsuit, Ford has been aware since at least 2019, and "likely several years prior," that the Ford Explorers at issue required a four-bolt rear subframe assembly with two rear axle mounting bolts. Per the case, the specs for the Ford Explorer ST, an all-new, performance-oriented trim released in 2020, show that the four-bolt assembly is required to withstand the vehicles' higher horsepower and torque ratings. 
The suit says that although Ford implemented a four-bolt, two-mounting-bolt subframe in "a small subset" of its 2020 Ford Explorer STs, the automaker at some point began "willfully [substituting] the unsafe rear frame assembly," e.g., one with only a single rear axle mounting bolt, "for the safer-as-designed four bolt assembly" in its Explorer STs, allegedly due to COVID-19 pandemic-related supply chain problems at the start of 2020. 
As the case tells it, Ford has thus known since the beginning of 2020 that many Explorer 2.3L and 3.0L ST models were equipped with defective rear subframe assemblies that would need frequent repairs, fail prematurely, require replacement and experience the aforementioned bolt-fracture issues—and every related problem—during operation. 
"Moreover, Defendant not only refused to disclose the alleged Rear Subframe Defect to consumers, they also actively concealed, and continue to conceal, their knowledge concerning the Rear Subframe Defect," the suit adds, claiming that proposed class members would not have bought or leased their Explorers had they known they suffered from the rear subframe bolt defect.
Per the case, Ford, in an effort to conceal the problem, has instructed dealers to tell Explorer drivers that their vehicles are "operating normally" or as intended when they are not, or to otherwise "give excuses for sub-par performance such as the rear subframe bolt fracturing." 
Moreover, although Ford issued a recall in April 2022 for the rear subframe issue, the recall repair consisted of a software update "to engage the parking brake and prevent rollaway" in the event the bolt fractures while the vehicle is parked. Per the suit, this repair has done nothing to address the significant safety risk of the subframe failing while an affected vehicle is in motion. 
Class action looks to hold Ford to account for defective subframes
The lawsuit looks to cover all persons and entities in the United States who bought or leased a 2020-present model year Ford Explorer 2.3L or 3.0L ST with a rear subframe assembly attached to the vehicle with only one rear axle horizontal mounting bolt. 
---
Tags: defective subframe &nbsp Ford &nbsp Ford Explorer &nbsp Product Liability &nbsp