Ford Sued Over Defective Valves Used In EcoBoost Engines Featured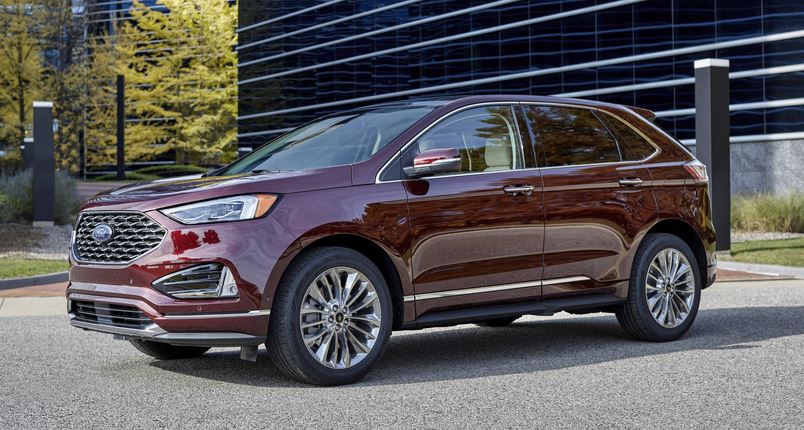 Ford 2.7L and 3.0L EcoBoost engines contain defective valves that can suddenly shatter posing a serious safety risk to the traveling public.
A lawsuit was recently filed against Ford Motor Company after a federal investigation revealed that the valves used in its 2.7L and 3.0L EcoBoost engines can suddenly shatter causing the engine to immediately lose power and pose a serious safety risk to the traveling public.
National Highway Traffic Safety Administration Opens Investigation Following Numerous Customer Complaints.
The National Highway Traffic Safety Administration (NHTSA) received three letters from consumers in March 2022 asking the agency to investigate alleged 2.7L EcoBoost engine problems in 2021 Ford Broncos. All three consumers said the problems were caused by the Bronco valves.
In late-May 2022, NHTSA said it would look into the Bronco EcoBoost engine problems to either grant or deny the petition to open a federal investigation.
The NHTSA opened a formal Ford EcoBoost engine investigation in July 2022 which included these vehicles equipped with 2.7L EcoBoost engines (Class Vehicles).
2021-2022 Ford Bronco
2021-2022 Ford Edge
2021-2022 Ford Explorer
2021-2022 Ford F-150
2021-2022 Lincoln Aviator
2021-2022 Lincoln Nautilus
Ford and Lincoln owners also reported the 2.7 EcoBoost engines failed, with most failures occurring as the vehicles were in motion.
Investigators determined the intake valves could fracture in the 2.7-liter EcoBoost engines and cause complete engine failures. Ford said this required complete replacements of the engines.
The Ford 2.7 EcoBoost engine failure investigation has since been upgraded to an engineering analysis and expanded to include 3.0L EcoBoost engines.
Valvetrain Defect A Ticking Time Bomb.
According to the lawsuit, the Class Vehicles intake valves are manufactured out of an alloy known as "Silchrome Lite," a material that becomes excessively hard and brittle if exposed to over-temperatures during the machining of the component.
These structurally-compromised intake valves cannot withstand the pressures placed upon them and risk fracturing. This is what is commonly known as the "Valvetrain Defect." When this occurs, the consequence can be sudden, catastrophic engine failure and a loss of motive power. In the aftermath of such an event, the only repair available is a full engine replacement.
Ford stopped manufacturing valves made from Silchrome Lite in October 2021 opting instead for a different, more resilient alloy that is less prone to fracture.
Ford Has Not Issued A Recall Of Affected Vehicles.
Despite the safety risk associated with this defect and Ford's longstanding knowledge as to the discrete cause of the defect, as evidenced by its purposeful decision to alter its manufacturing processes
and stop using "Silchrome Lite," it has yet to initiate a recall of all affected vehicles. Nor has Ford offered its customers an adequate repair or replacement of their defective valves, or compensated consumers for the diminished value caused by the Valvetrain Defect. Ford continues to offer Class Vehicles for sale or lease to ususpecting customers without disclosing the defect.
Class Action Seeks To Make Customers Whole.
The class action seeks to force Ford into repairing defective vehicles and to ensure that customers are compensated for all expenses related to the defect in addition to punative damages as a result of Ford's failure to disclose the defect prior to purchase/lease and the resulting diminished vehicle value.
If you own or lease any of the Class Vehicles noted above, please complete the below form and a lawyer will contact you. There is no cost or obligation to join.
---
Case Status: Open – Not Accepting New Clients
Tags: ecoBoost &nbsp engine failure &nbsp Ford &nbsp Ford Bronco &nbsp Product Liability &nbsp valve train &nbsp vehicle defect &nbsp