Fuel Injectors on Ford Escape and Bronco Sport Vehicles Prone To Crack And Cause Fire Featured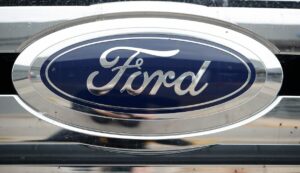 A class action lawsuit was recently filed against Ford Motor Company alleging that at least 521,000 Ford Escape and Bronco Sport vehicles are at risk of spontaneous engine fires due to a serious fuel injector defect that can lead to fuel accumulating on top of the exhaust/turbo system, where it can easily catch fire.
Models At Risk For Spontaneously Catching Fire
The following vehicles at risk of catching fire ("Class Vehicles") include –
2020-23 Ford Escape vehicles equipped with the 1.5L engine
2021-23 Ford Bronco Sport vehicles equipped with the 1.5L engine
What Is The Defect?
In November 2022, the National Highway Traffic Safety Administration ("NHTSA") received a recall report highlighting a safety issue with the fuel infectors installed on the class vehicles. According to the report, 521,778 class vehicles are equipped with defective fuel injectors that are prone to cracking leading to fuel and vapor leaks. The report states that fuel can leak at rates up to 19 liters per hour ( 5 US gal/hr).
Ford's Response To Cracked Injector Defect Is To Install Drainage Tubes
Ford, after having received 20 reports of spontaneous engine fires, issued a safety recall. Despite equipped with the knowledge that the injectors are prone to cracking, it maintains it has yet to identify the root cause of the defect.
Ford is proposing that a solution to the problem is to re-program the engine control module so that it can detect the presence of a fuel leak and add a drainage tube that directs any leaked fuel onto the ground (driveway) below the car.
The lawsuit alleges that Ford's "fix" creates new problems. Allowing fuel and vapors to leak out creates an environmental hazard and sets the stage for future property damage and possible injury. Ford's :fix" also does nothing to actually address the underlying issue with the injectors and amounts to no fix at all.
Ford Knew Of Engine Fire Risk But Chose To Keep Quiet
Ford began receiving reports of class vehicles spontaneously catching fire as early as Sept 9, 2020 yet it did nothing to warn purchasers of the risk. It wasn't until March 25, 2022 after receiving reports of 10 engine fires, that Ford issued a recall dealing with damaged oil separators in an attempt to stem the risk.
Ford now admits that that the March 25th recall was insufficient to fully address the engine fire risk. It was not until ten more fires occurred in the class vehicles having passed inspection for their oil separators, that Ford concluded that cracked injectors were leading to under-hood fires.
To date, Ford has admitted that there have been at least 54 reports of under-hood fires in the class vehicle population.
Lawsuit Seeks To Make Owners Whole For All Expenses Related To Defect
Ford offers no reimbursement to owners and lessees of class vehicles for out-of-pocket expenses, loss of use, loss of value, because a bona fide repair to the fuel injectors is not being made. Neither is Ford willing to provide owners/lessees with a comparable loaner vehicle while Ford fully resolves the issue.
The lawsuit alleges that by its actions, Ford has violated its warranty with owners/lessees and has breached numerous state and federal laws. The lawsuit seeks that Ford be held to account for all expenses incurred by vehicle owners/lessees and honor its warranty.
Tags: engine fire &nbsp fire risk &nbsp Ford &nbsp fuel injector &nbsp spontaneous engine fire &nbsp