Class Action Filed Against Flo Health For Selling Private Data To Third Parties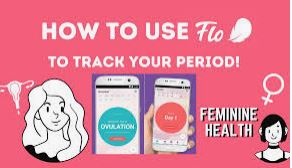 A Pennsylvania woman has filed a class action lawsuit against Flo Health Inc., maker of the "Flo" app, for selling her private health information to third parties.
The lawsuit seeks restitution for Plaintiff and Class members including (1) nominal damages of $1,000; (2) actual damages, if any; and (3) reasonable attorneys' fees and costs.
The Complaint was filed on Feb 16, 2021 in the United States District Court, Northern District of California. This class actions is open to all natural persons in the United States who used the Flo App between June 2016 and the present.
According to the lawsuit, Flo Health owns and develops the Flo Period & Ovulation Tracker ("Flo App" or "App"), one of the most popular health and fitness mobile applications. In order to use the Flo App, millions of users provide Flo Health with personally identifying information (e.g., their names, email addresses, dates of birth, and places of residence), along with intimate details about their sexual health, menstruation cycles, gynecological health, and physical well-being through a series of "survey questions."
These questions cover extremely personal topics and include, for example: (1) "do you experience any pain during sex?"; (2) "how often do you have sex?"; (3) "how often do you masturbate?"; (4) "have you noticed a decrease in sexual desire?"; (5) "are you sexually active during your period?"; and (6) "What type of relationship do you have at present?"
Users also provided intimate, personal health details in response to probing survey questions about health and wellness, such as: (1) "do you smoke?"; (2) "how often do you experience stress?; (3) "do you want to change your weight?"; (4) "do you follow a particular diet?"; (5) "how often do you exercise?"; (6) "do you get yeast infections?"; (6) "do you have any chronic diseases?"; and (7) "do you have any reproductive system diseases?"
As users continue to use the app, they are encouraged by Flo Health to provide more and more intimate health data, including daily information about whether they have their period, their weight, how long they slept, whether they had sex (as well as their sex drive, if sex was unprotected, or if they masturbated), their mood (ranging from "calm" to "very self-critical,") and if they have any health symptoms (like headaches, breast tenderness, acne, or fatigue).
Flo Health's Privacy Policies and public assurances have claimed—time and time again—that Flo Health would not share users' intimate health data with anyone. Flo Health's website touts that "privacy in the digital age is of utmost importance. Flo provides a secure platform for millions of women globally."
In February 2019, a report published by the Wall Street Journal revealed that, despite Flo Health's explicit statements in its Privacy Policy that it would not share intimate health data, Flo Health had spent years selling the intimate health data that users entered into the Flo App to dozens of third parties, including major advertising companies such as Facebook and Google who were free to use this data for their own purposes.
In response to this revelation, the Federal Trade Commission ("FTC") launched its own investigation into Flo Health's data privacy and disclosure practices and ultimately filed a complaint, charging Flo Health with making a variety of fraudulent misrepresentations to Flo App users in violation of their privacy rights.
On January 13, 2021, Flo Health entered into a settlement with the FTC that prohibited Flo Health from further misrepresenting the purposes for which or entities to whom it discloses users' intimate health data. The FTC also required Flo Health to obtain an independent review of its Privacy Policy, obtain affirmative express user consent before disclosing health data, and notify third parties to destroy any previously-received users' intimate health data.
>> Click Here To Contact a Flo App Lawyer or Sign Onto The Class Action<<
Tags: Class Action &nbsp data breach &nbsp Data Privacy &nbsp Flo &nbsp Flo App &nbsp