Toxic Male Culture At Uber Disregards Safety Of Female Passengers – Lawsuit Featured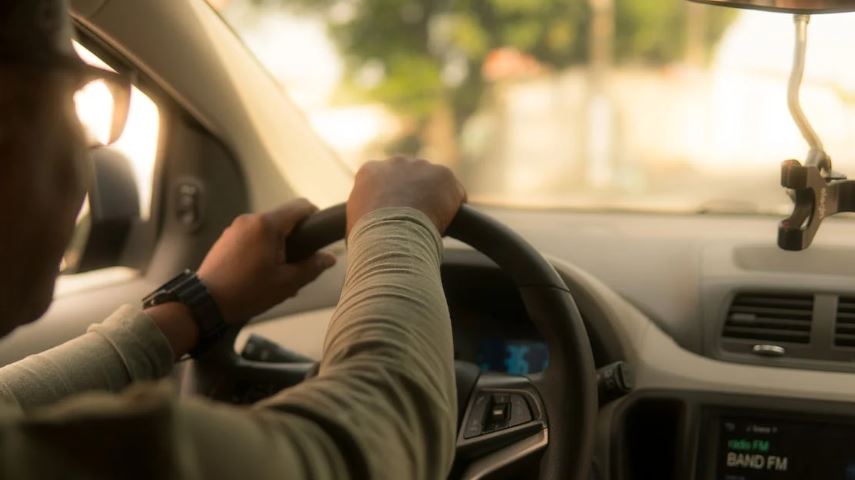 Toxic male-dominated culture at Uber placed revenue growth ahead of protecting passenger safety contrary to claims it made to public.
A proposed class-action lawsuit was recently filed against ride-hailing service Uber on behalf of passengers who were kidnapped, sexually assaulted, sexually battered, raped, falsely imprisoned, stalked, harassed, or otherwise attacked by Uber drivers with whom they had been paired through the Uber application.
Uber and another ride-hailing service, Lyft, have become an increasingly popular mode of transportation. However, poor hiring and vetting of drivers, as well as inadequate reporting mechanisms put Uber customers at risk for sexual assault and other forms of harm.
The proposed class action is based on allegations that as early as 2014, Uber became aware that Uber drivers were physically and/or sexually assaulting and raping female passengers. Yet, Uber has failed to implement meaningful safety measures that would help to prevent, or at least mitigate, these crimes from occurring, including:
Using background checks that require applicant drivers to submit their fingerprints and running it against all available public and law enforcement databases. Uber does not invest in continuous monitoring of its drivers and is not immediately alerted when one of its drivers is implicated in criminal acts;
The decision not to interview drivers or train drivers to ensure Uber's drivers understood their responsibilities and what was appropriate and inappropriate when interacting with passengers;
Uber's policy that if it learns from an Uber rider that she was sexually assaulted, Uber will not report this sexual assault to law enforcement;
Uber does not require video monitoring of its drivers that cannot be turned off, nor does it provide emergency notification to law-enforcement authorities when a driver drastically veers off course from the passenger's destination, abruptly cancels the ride, or ends the ride at the intended destination but GPS data indicates the passenger remains in the car for a significant period of time;
It failed to provide an option in the Uber App that allowed female riders to select to be driven by a female driver;
It failed to adopt adequate training of its drivers on issues of sexual assault, sexual relations, sexually inappropriate behavior, sensitivity, and customer relations.
Uber "Safe Ride Fee" A Scam To Boost Revenues
Uber actively markets itself as a safe company that provides safe rides. Both before 2014 and after, Uber actively and aggressively marketed the supposed safety of its transportation services. These efforts continue to this day.
In 2014, Uber started charging Uber passengers an extra $1 fee for each trip. Uber called this a "Safe Rides Fee." When Uber announced the "Safe Rides Fee," it told the public that the "fee supports our continued efforts to ensure the safest possible platform for Uber riders and drivers, including an industry-leading background check process, regular motor vehicle checks, driver safety education, development of safety features in the app, and insurance."
According to the lawsuit, Uber collected its "Safe Rides Fee" on hundreds of millions of rides and made
hundreds of millions in revenue from the fee but it never earmarked the money for improving
safety or spent it on safety. Instead, it pocketed the money it told the world it was going to directly
towards enhancing safety. As a former Uber employee said "we boosted our margins saying our
rides were safer."
Uber Assaults Continue Unabated
In its First U.S. Safety Report, Uber received 5,981 reports of sexual assault in 2017 and 2018. Among those, there were 464 reports of rape and 19 deaths caused by physical assault.
Following Uber's first report, the California Public Utilities Commission fined Uber $59 million for failing to turn over additional data on sexual assaults and harassment incidents on its platform. The California regulator later drastically reduced the fine as part of a settlement agreement approved in December 2021, with Uber agreeing to pay $9 million toward safety-related initiatives.
In its Second U.S. Safety Report, Uber received 3,824 reports of the five most severe categories of sexual assault, which range from "non-consensual kissing of a non-sexual body part" to "non-consensual sexual penetration," or rape in 2019 and 2020. Among those, there were 141 reports of rape and 20 deaths caused by physical assault. Their latest US Safety Report which reports on incidents between 2019-2020 showed:
137 incident reports of non-consensual kissing of a non-sexual body part
82 incident reports of attempted non-consensual sexual penetration
528 incident reports of non-consensual touching of a sexual body part
110 incident reports of non-consensual kissing of a sexual body part
141 incident reports of non-consensual sexual penetration
Uber Sexual Assault Lawsuits
If you or someone you know has been sexually or physically assaulted by an Uber driver and would like to join the class action against Uber, please fill out the form below and an attorney will contact you to assess your claim. There is no cost to you and no obligation.
---
Tags: Lyft &nbsp sexual assault &nbsp uber &nbsp