Subaru Fraudulently Concealed Unsafe EyeSight Driver Assist Technology Defects From Customers – Lawsuit Featured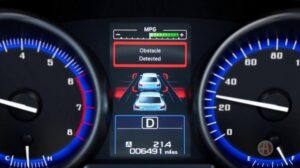 Subaru faces a class action lawsuit over its EyeSight Driver Assist Technology. The complaint alleges the Autonomous Emergency Braking ("AEB") and the Lane Keep Assist ("LKA") systems that comprise the technology are unsafe in real world driving conditions.
Subaru has widely advertised its EyeSight equipped vehicles that promise consumers piece of mind that is said to come from Subaru's superior commitment to safety. Yet according to the complaint, both the AEB and LKA systems are defective and pose a serious safety risk to vehicle occupants and the general public.
At issue are the defects in the design, materials, manufacture, workmanship and installation of the components used in the technology as well as the computer code underlying the algorithms which control the various system modules. For the EyeSight Driver Assist systems to work as intended and advertised requires the components to be properly installed and accurately calibrated at the factory and the software code that communicates with the various controllers be adequate to handle real-world driving conditions.
Customers complain that vehicles equipped with AEB are prone to activating the brakes when there are no objects in front of the vehicle or behind the vehicle when backing up. The AEB systems also sometimes fail to activate when there are persons or objects in motion in front of the vehicle.The unpredictability of the system makes driving the vehicle unsafe as it may fail at the precise time when it is most needed.
Similarly, customers complain that the LKA system tries to correct the vehicle's steering when a driver tries to change lanes, is driving on a road with construction barriers, or if the road has multiple lines due to construction. The LKA system also is prone to malfunction and shut down entirely while the vehicle is in motion and cannot be used again until the vehicle is restarted.
Subaru and its authorized dealers have been inundated with complaints regarding these defects since 2012. Yet when customers present their vehicle to to a Subaru dealer for repairs to the system, rather than repair the problem under warranty, Subaru has instructed dealers to deny the defects exist.thereby breaching its warranty.
To this day, Subaru still has not notified its customers that the EyeSight Driver assist Technology suffers from systemic defects that causes the driver assist systems to malfunction, to the detriment of the safety of drivers, passengers, and the general public.
The Class Action  applies to model years 2013 – 2021 Subaru vehicles equipped with EyeSight Driver Assist technology. It seeks to compensate customers for out-of-pocket losses incurred as a result of overpaying for the vehicle at the time of purchase, repair costs to the systems, decreased performance of the vehicle, loss of vehicle use, and diminished value of the vehicle as a result of the inherent defects.
Tags: AEB &nbsp Autonomous Emergency Braking &nbsp EyeSight Assist Technology &nbsp Lane Keep Assist &nbsp LKA &nbsp Subaru &nbsp