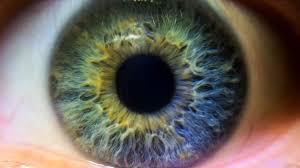 Within four months of introducing the wet-age related macular degeneration (AMD) treatment Beovu, reports of severe and potentially blinding vision side effects were announced. As a result, FDA issued new warnings about this risk in June 2020.
STATUS OF BEOVU LAWSUITS: A limited group of users who received an injection for treatment of AMD between October 2019 and July 2020 may be entitled to financial compensation through a Beovu lawsuit.
Lawyers are reviewing cases for users who experienced:
Retinal Vasculitis
Retinal Vascular Occlusion
Blurry Vision, Floaters or Other Complications
>>CONTACT A BEOVU LAWYER ABOUT A CASE<<
MANUFACTURER: Novartis
OVERVIEW: Beovu (brolucizumab) was approved by the FDA on October 7, 2019, as an injection treatment for wet age-related macular degeneration (AMD). It is part of a class of drugs known as anti-vascular endothelial growth factor therapy, or anti-VEGF. However, similar vision problems have not been linked to other medications in this class.
On Feb 23, 2020, members of the American Society of Retinal Specialists (ASRS) announced a number of concerning Beovu related eye problems, involving serious inflammation of the vascular branches of the retinal artery, known as retinal vasculitis, which can result in symptoms like:
Blurry Vision
Visual Floaters
Dark Spots in Vision
Difficulty Distinguishing Colors
Distorted Images
Two days following the ASRS announcement, Novarartis, the maker of Beovu, responded by stating it stands behind the safety of the drug, but announced it would conduct an internal assessment and an external review of the potential Beovu vision loss side effects.
BEOVU VISION WARNINGS: On June 11, 2020, the FDA announced new Beovu warning label information, which highlights the risk of retinal vasculitis and retinal vascular occlusion following an injection. Doctors were urged to instruct patients to report any change in vision from Beovu without delay.
BEOVU LAWYERS REVIEWING CLAIMS: If earlier information had been provided to users about the potential Beovu side effects, many individuals who received the injection shortly after it was introduced may have avoided permanent vision problems.
Evidence suggests that Novartis knew or should have known about the vision risks associated with Beovu, yet placed its desire for profits before consumer safety by withholding important warnings that would have negatively impacted sales. As a result, Beovu lawyers are reviewing potential claims for individuals who received this injection prior to June 11, 2020 and experienced problems.
Tags: Beovu Eye Inflammation Eye Injection Novartis Vision Loss Wet Macular Degeneration