Wells Fargo Discriminated In Mortgage Re-Finance Business – Lawsuit Featured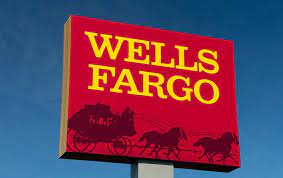 A class action lawsuit was recently filed in federal court in the Northern District of California that alleges Wells Fargo violated the Equal Credit Opportunity Act, the Fair Housing Act of 1968 and California's Unruh Civil Rights Act.
The action against Wells Fargo Bank was filed on behalf of all Black-Americans who sought to refinance mortgages during recent times of historically low interest rates..
According to the lawsuit it took the plaintiff, a Black-American professional and mortgagor of Wells Fargo, more than nine months to refinance his mortgage. As a result he ended up at an above-market rate of 4% after the bank allegedly obstructed his ability to complete the deal.  This delay was particularly egregious given the plaintiff's good credit score and track record of paying his mortgage bills on time for many years to Wells Fargo.
The lawsuit claims that the bank's lending algorithms have amplified the U.S. financial system's historically racist treatment of Black customers. Wells Fargo's decisions to place its branches predominantly in white neighborhoods have also added to the harm.
The lawsuit seeks a jury trial and a yet-to-be determined amount in compensation for Black Americans "who have been victimized by Wells Fargo's intentional, knowing and systematic race discrimination, violating the contractual, commercial and civil rights of… members and causing millions (and perhaps even billions) of dollars in damages."
According to the lawsuit, Wells Fargo was the only bank out of 12 major lenders in the U.S. that approved a smaller share of refinancing applications from Black homeowners in 2020 than it had in 2010.
The lawsuit cited a March 11 Bloomberg report that revealed that Wells Fargo approved 47% of Black homeowner refinancing applications in 2020, compared to 72% for white applicants, 67% for Asian applicants and 53% of Hispanic applicants.
The lawsuit estimates as many as 13,000 potential participants in the class-action suit including all Black people in the U.S. who submitted a Wells Fargo home refinance application since Jan. 1st, 2018 that were processed slower than the average time, got their applications denied, or those with loans made at a higher interest rate compared to "similarly situated" non-Black applicants.
This is not the first time that Wells Fargo has been accused of racial discrimination. In 2012, the bank agreed to pay a $184 million settlement on federal claims it discriminated against Black and Hispanic homeowners by steering them into subprime mortgages.
Tags: Black-Americans &nbsp mortgage refinance &nbsp racial discrimination &nbsp Wells Fargo &nbsp