Chronic Kidney Disease Diagnosis Attributed To Heartburn Drugs Featured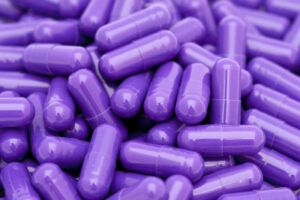 AstraZeneca, Merck and Proctor & Gamble face yet another personal injury lawsuit. This time filed by a Crystal Springs, Mississippi man diagnosed with chronic kidney disease allegedly caused by the side effects of Nexium, Prilosec and Prilosec OTC.
The lawsuit (PDF) joins more than 13,000 claims filed against the makers of Nexium, Prilosec, and other widely used medications that are part of a class of heartburn drugs known as proton pump inhibitors (PPI). While most of the litigation involves claims that the drug makers failed to warn about the risk of kidney injury, chronic kidney disease and end-stage renal disease, a number of stomach cancer lawsuits have also been filed.
>>CONTACT OUR LAWYERS ABOUT INJURIES ARISING FROM PPI USE<<
Given common questions of fact and law raised in complaints brought throughout the federal court system, the cases are currently centralized before U.S. District Judge Claire C. Cecchi, who is presiding over the coordination of all discovery and federal pretrial proceedings in the District of New Jersey where the Plaintiff filed a "Short-Form" complaint..
The first in a series of bellwether trials involving kidney injuries linked to Nexium, Prilosec and other PPI is currently expected to begin on November 15, 2021, with additional trials likely to follow in early 2022. While the outcome of these early test cases will not be binding on thousands of other Nexium and Prilosec claims pending in the MDL, they will be closely watched by parties involved in the litigation, as they will gauge how juries are likely to respond to certain evidence and testimony that will be repeated throughout the claims.
Nexium, Prilosec Stomach Cancer Risks
Although Nexium, Prilosec and other PPI medications are widely believed to be safe and carry few side effects, plaintiffs allege the drug makers have withheld important safety information and warnings from consumers and the medical community for years.
The kidney injury litigation first emerged several years ago, following the publication of studies that led the FDA to require updated warning labels in December 2014, indicating use of the drugs may increase the risk of a form of kidney damage known as acute interstitial nephritis (AIN), which involves a sudden inflammation of the kidneys, which can lead to more severe problems. However, plaintiffs maintain this warning remains inadequate and vague, failing to mention the drugs may cause an acute kidney injury, chronic kidney disease or kidney failure.
In January 2016, an independent study published in the medical journal JAMA Internal Medicine found an increased risk of chronic kidney disease with the heartburn medications, indicating users of Nexium, Prilosec and other PPI may be 50% more likely when compared to non-users.
These findings were followed by another study published in April 2016, in which researchers with the Department of Veterans Affairs found that users of Nexium, Prilosec or other PPIs may be 96% more likely to develop kidney failure and 28% more likely to develop chronic kidney disease after five years of use.
Concerns about Nexium stomach cancer risks gained attention after publication of two studies in late 2017, which found that side effects of PPI medications may increase the risk of gastric tumors.
As consumers have learned about a link between their heartburn drug and cancer diagnosed in recent years, a growing number of lawsuits are expected in the coming months and years.
Tags: AstraZeneca &nbsp Gastric Cancer &nbsp Heartburn &nbsp Heartburn Drugs &nbsp Merck &nbsp Nexium &nbsp Prilosec &nbsp Proton Pump Inhibitor &nbsp