Nissan Transmission Lawsuit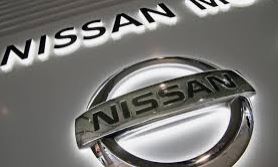 Several class actions law suits are being filed across the United States against Nissan of North America, Inc. and Nissan Motor Co. Ltd. (Nissan). The lawsuits are open to anyone who purchased or leased a Nissan Rogue or Pathfinder vehicle having a Continuously Variable Transmission in the United States from 2015 through to the present.
According to the Complaints, the continuously variable transmission (CVT) used in  Nissan's vehicles contain defects that cause the transmission to malfunction and the vehicle to jerk, shudder, lurch, shake and suffer from acceleration problems leading to unsafe motoring conditions for both passengers and pedestrians.
Consumers allege that Nissan was aware of the CVT Defect prior to placing vehicles equipped with these transmissions in the stream of commerce. Consumers further allege that Nissan had and has a duty to disclose the safety nature of the CVT Defect and associated repair costs to prospective customers and that as a result of its failure to disclose these issues, the resale value of their vehicle(s) is diminished.
>>>No Cost Consultation with a Nissan Transmission Lawyer<<<
BACKGROUND:
Nissan has know for a decade that the CVTs used in its vehicle fleet are defective. In 2013, Nissan's then-CEO, Carlos Goshen, announced that Nissan would increase its oversight of the CVT supplier JATCO Ltd,  because continued customer service issues had begun to cut into Nissan's profits. Despite the announcement, Nissan's vehicles continued to be plagued with CVT issues thereafter.
Rather than announce a public recall, which would admit an issue with the CVTs, Nissan elected to issue several Technical Service Bulletins (TSBs) to dealerships in an attempt to deal with mounting customer complaints internally.
Status of Lawsuit:
The class is no longer accepting additional plaintiffs in this action. If we succeed in this litigation, plaintiffs and owner/lessee should receive a Notice of Settlement..
We will post new developments in this litigation as events unfold.
Tags: Continuously Variable Transmission CVT Nissan Trasnmission