Nissan Defective Transmission Lawsuit Extends To Broader Vehicle List Featured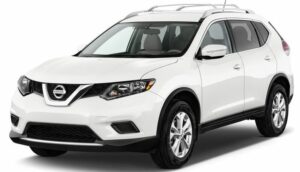 Another Class Action Complaint was filed against Nissan North America and Nissan Motors regarding the Continuously Variable Transmission ("CVT") used in its vehicles from 2011 through to the present.
The Complaint, filed in the US District Court for the Middle District of Tennessee, is seeking damages for breach of warranty and for unfair and deceptive acts or practices arising from the design, manufacture, and sale of its vehicles equipped with a CVT. The Class is limited to those Nissan owners and lessees that are not the subject of a prior class action settlement and release with respect to the defective CVT ("Defective Class Vehicle").
The Complaint alleges that Nissan has known of the CVT defect for years, and the fact it poses a significant risk of injury that impacts the public at large, but that Nissan chose to conceal this fact from owners, purchasers, and lessees in a conscious and deliberate effort to avoid suffering economic losses occasioned by the need for repair at Nissans own expense. Is so doing, it placed profits ahead of safety, consumers and the public interest.
The Complaint further alleges that Class Members would not have purchased their vehicles had Nissan disclosed this truth, or at the very least, factored this information into acquisition cost. Furthermore, Nissan's unfair, deceptive, and fraudulent business practices, and concealment of know, significant defects, has caused Class Members who purchased or leased the Defective Class Vehicles to have suffered damages and have otherwise caused them harm, including, but not limited to, ascertainable loss of money or loss of value of the purchased vehicles. Nissan's conduct is not only unfair and deceptive, it is also egregious under the circumstances.
>>Contact An Attorney About Defective Nissan Transmission<<
Nissan CVT Transmission Failures: A Recurring Problem
The Nissan CVT problems are not new. Indeed, in a 2019 class action settlement, Nissan agreed to extend warranties and reimburse repair expenses for consumers who purchased Sentra, Versa or Versa Note vehicles with defective transmissions.
In that settlement consumers received an extension of their Nissan New Vehicle Limited Warranty from 60 months or 60,000 miles to 84 months or 84,000 miles. Consumers were also eligible to have their repair expenses reimbursed.
What to do if you have a Nissan Vehicle Equipped With A Continuously Variable Transmission
If you own or lease a 2011 or newer Nissan vehicle equipped with a continuously variable transmission you may qualify as a member of this class action. The action seeks the following restitution –
replacement of defective CVT with a non-defective CVT
extension of powertrain warranty
consumer reimbursement for all CVT expenses previously incurred
requirement that Nissan disclose to prospective consumers that  a transmission defect exists
compensation for diminished resale value
If you have any questions or would like to join this action, please contact our attorneys. There is no charge to you.
Status of Lawsuit:
Please note that we are no longer accepting any additional Plaintiffs in this action. If we are successful then you should receive a Notice of  Settlement. Check back periodically as we will post new case developments in the litigation as they arise.
Tags: Class Action &nbsp Continuously Variable Transmission &nbsp CVT &nbsp Defective Transmission &nbsp Nissan &nbsp Nissan Rogue &nbsp