Lawsuit Alleges Nissan Rogue Transmissions Are Unsafe Featured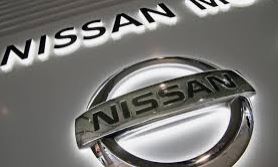 A class action lawsuit was filed on February 5th 2021, in US District Court for the Middle District of Tennessee against Nissan of North America, Inc. and Nissan Motor Co. Ltd. (Nissan) on behalf of individuals who purchased or leased any 2014 through 2016 Nissan Rogue vehicle in the United States.
The complaint (PDF), filed by three individuals and on behalf of other owners similarly situated, alleges that Nissans' continuously variable transmission (CVT) used in the Nissan Rogue contains defects that cause the SUV to jerk, shudder, lurch, shake and suffer from acceleration problems that poses a safety hazard to vehicular operations.
The complaint alleges that Nissan has known since 2013 that the Rogue's CVTs are defective and dangerous based on pre-production testing, numerous consumer complaints, warranty data dealership repair orders and prior experience with earlier model vehicles with the same or substantially similar CVTs.
Yet despite hundreds if not thousands of complaints, Nissan continues to conceal and not disclose to prospective consumers that a trasmission defect exists. After purchase, Nissan regularly denies the existence of a CVT defect until after a consumers' five year / 60,000 miles powertrain warranty has expired. Some Nissan dealers require customer payment to repair the CVT defect even when the vehicle is under warranty.
The Plaintiffs all state that had they known that the Nissan Rogue transmissions were defective, they would not have purchased the vehicle.
>>> Talk To An Attorney About Nissan Rogue Defective Transmission <<<
Nissan CVT Transmission Failures: A Recurring Problem
The Nissan CVT problems are not new. Indeed, in a 2019 class action settlement, Nissan agreed to extend warranties and reimburse repair expenses for consumers who purchased Sentra, Versa or Versa Note vehicles with defective transmissions.
In that settlement consumers received an extension of their Nissan New Vehicle Limited Warranty from 60 months or 60,000 miles to 84 months or 84,000 miles. Consumers were also eligible to have their repair expenses reimbursed.
What to do if you have a Nissan Rogue
If you own or lease a 2014 through 2016 Nissan Rogue, you may qualify as a member of this class action. The action seeks the following restitution –
replacement of defective CVT with a non-defective CVT
extension of powertrain warranty
consumer reimbursement for all CVT expenses previously incurred
requirement that Nissan disclose to prospective consumers that  a transmission defect exists
If you have any questions or would like to join this action, please contact our attorneys. There is no charge to you.
Tags: Class Action &nbsp Continuously Variable Transmission &nbsp CVT &nbsp Nissan &nbsp Transmission &nbsp