Ford Concealed Roof-Crush Defect In Super Duty Trucks For Profit Featured
Ford Knowingly Sold Pickups With Dangerously Weak And Defective Roofs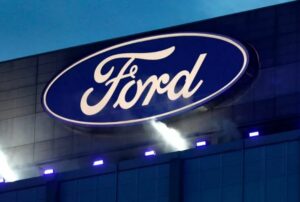 A class action lawsuit was recently filed against FORD. The lawsuit alleges that between 1999 – 2016 the Company sold more than 5 million Ford Super Duty pickup trucks with the knowledge that these vehicles had weak and defective roofs.
According to the lawsuit, Ford's defect in the design of Super Duty roofs causes them to be crushed and exposes Super Duty owners and passengers to "unreasonable risk of injury and death if their vehicle is involved in a rollover accident."
Despite having knowledge of the defect, Ford has failed to fix it over the course of 17 iterations of the Super Duty trucks and has also continued to market affected trucks as safe and reliable.
Ford Concealed Defective Roofs With Secrecy Clauses In Settlements
The lawsuit states that Ford has been subject to "a host of personal injury and wrongful death lawsuits". Ford's own internal investigations and documents reveal that it knew about the defectively fragile roof structure, and employed various tactics to conceal its existence while settling lawsuits involving such accidents with secrecy clauses for more than a decade.
Ford Purposefully Downgraded Already Weak Roof Structure To Boost Profits
Existing lawsuits and legal documents "establish a disturbing timeline" that Ford not only knew about lack of safety of its Super Duty roofs, but purposefully downgraded roof strength to save manufacturing costs and enhance profits, according to the class action.
Ford Hit With $1.7 billion Verdict In Roof Collapse That Killed Couple
The dangerous and deadly defect in the Roof-Crush Defect Vehicles gained national attention on August 19, 2022, when a jury in Georgia awarded $1.7 billion in punitive damages to the family of Melvin and Voncile Hill, who were killed when the roof of their 2002 F-250 Super-Duty collapsed in a rollover accident.
The plaintiffs' attorneys pointed to evidence they said showed the roof on these trucks failed in the company's own internal testing and that Ford engineers developed a stronger roof for its Super Duty pickups in 2004 but that roof wasn't used in trucks sold to customers until the 2017 model year, according to court documents.
The pretrial order in the Hill case states that Ford has identified 162 lawsuits and 83 similar incidents of the roof crush involving the 1999-2016 Super Duty trucks.
Ford Redesigns Roof In 2017 But Keeps Secret Weak Design Of Past Models
In 2017, Ford finally released a redesign of the weak roof in its Super Duty trucks, failing to address the dangerously weak design of past models, the lawsuit says.
In cited lawsuits, Ford admitted it did not perform a physical roof strength test prior to selling its 2000 F-250 Super Duty, for example. "Litigation testing shows that not only did the F-250 roof fail to meet Ford's 10,500 pound roof strength design target, it also shows that the roof strength of its F-250 Super Duty truck is weaker than its smaller and lighter pickup trucks—the F-150 and Ranger," the lawsuit quotes.
Class Action Seeks To Recover All Expenses For Damages Resulting From Defect
Meanwhile, as Ford continued to settle lawsuit after lawsuit regarding the  roof collapse defect affecting millions of Super Duty trucks, it offered no reimbursement to owners and lessees of the affected vehicles, failing to pay for any out-of-pocket expenses, loss of use or loss of value. Owners and lessees of affected pickups have been left with hazardous vehicles with no recourse for extended periods of time, according to attorneys.
The lawsuit seeks repayment to affected owners and lessees for damages incurred from the defect, including loss of vehicle value and out-of-pocket costs. The lawsuit accuses Ford of fraudulent concealment, warranty violations, unjust enrichment and breaking consumer-rights laws.
Tags: concealment &nbsp Ford &nbsp Roof-Crush Defect &nbsp