Equifax Improperly Reports Millions Of Credit Scores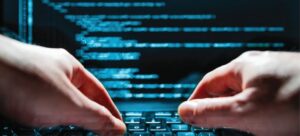 Credit reporting giant Equifax was recently hit with a class action lawsuit alleging that it improperly reported millions of credit scores.
The plaintiff, a resident of Florida, alleges that she was denied a car loan in April after her credit score suddenly changed by 130 points. As a result, she had to negotiate a more expensive loan.Instead of paying $350 per month, her new loan required payment of $504 per month.
Software Glitch Responsible For Miscalculating Credit Scores
According to the lawsuit, a technical "Glitch" in Equifax's software resulted in inaccurate credit scores being reported to lenders between March 6th and April 6th 2022. The Glitch could potentially have affected millions who sought auto loans, mortgages, lines of credit and credit cards during this period of time.
Equifax Reported Glitch To Lenders But Not Consumers
According to public reports, Equifax only began disclosing the errors to lenders in May. Despite this private disclosure, Equifax publicly stated that its "credit reports" were not affected.
Despite Equifax's promise to customers and everyone about whom it collects consumer data that it would deliver "reliable information to our customers (both businesses and consumers)", affected consumers were never informed about the bogus reports and may still not know about them to this day.
Class Action Seeks To Compensate Consumers Affected By Bogus Credit Scores
As a result of the inaccurate reporting of credit information, consumers may have experienced a number of injuries. Some of these may include –
loss of use and access to financial accounts and/or credit;
money and time expended to avail themselves of assets and/or credit frozen or flagged due to inaccuracies;
impairment of their credit scores, ability to borrow, and/or ability to obtain credit;
lowered credit scores resulting from credit inquiries following inaccurate reports being provided to lenders;
money, include fees charged in some states, and time spent placing fraud alerts and security freezes on their credit records;
costs and time lost obtaining credit reports in order to monitor their credit records to attempt to understand the reasoning behind the denials due to the Glitch;
lost opportunity costs and loss of productivity from efforts to mitigate and address the adverse effects of the Glitch, including but not limited to efforts to research how to prevent, detect, contest, and recover from the Glitch;
loss of opportunity to control how their personal information is used; and
continuing risks to their financial health, which remains subject to further harmful inaccurate reporting as long as Equifax fails to undertake appropriate, legally required steps to protect and ensure the maximum possible accuracy when creating consumer reports using the personal information in its possession.
This lawsuit seeks to compensate consumers for any and all costs related to Equifax's inaccurate credit scores.