Card Information For Three Million Dickeys Barbecue Pit Customers For Sale: Report Featured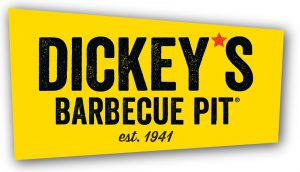 Patrons of Dickey's Barbeque Pit should pay close attention to their financial accounts in the wake of a major POS data breach at the world's largest BBQ chain .
According to security researchers at Gemini Advisory, three million debit and credit cards were stolen from customers nationwide and around the world between July 2019 and August 2020.
Hackers seized credit and debit card information from 156 of the eatery's 469 locations across 30 states with the highest exposure in California and Arizona. Gemini reports that customer data was compromised using outdated in-store Point of Sale (POS) systems that still use magstripe technology – long known to be prone to malware attacks. Given the widespread nature of the breach, the exposure may be linked to a breach at the single central processor, which was leveraged by over a quarter of all Dickey's locations.
Compromised Cards For Sale On The Dark Web
According to Gemini's report, the Joker's Stash dark web marketplace has uploaded this latest breach titled "BLAZINGSUN," on October 12th. Cards are selling for an average of $17 each and are advertised as having rates between 90 and 100 percent. This high rate indicates that Dickey's BBQ was unaware of the compromise and customers were never notified to take precautions. 
In response to reports of the hack made public by third parties, Dickeys has now confirmed the breach and claims to have notified law enforcement and payment card networks. The restaurant has yet to issue a formal data breach notification.
Lawsuit Claims Dickey's Didn't Protect Customer Credit Card Info
A class action lawsuit was filed in Unites States District Court Southern District of California on November 9th 2020 alleging violations of the California Consumer Privacy Act, unfair competition law, and negligence. Lawyers are now reviewing damages associated with this breach.
What To Do If You Used A Card At Dickey's Barbecue Pit
If you used a card at Dickey's Barbecue Pit between July 2019 and August 2020, you should immediately notify your financial institution and take prophylactic measures to secure your financial accounts.
Tags: data breach &nbsp Dickey's &nbsp