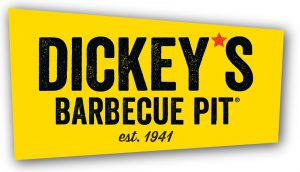 STATUS OF DICKEY'S BARBECUE PIT LAWSUITS:
A lawsuit was filed Nov. 9 in US District Court – Southern District of California against Dickey's Barbecue Pit restaurants alleging violations of the California Consumer Privacy Act (CCPA) and negligence.
According to the filing, the plaintiffs allege the data breach would have continued without Dickey's detection had cyber security firms not issued public reports that the data was available for sale on the dark web Joker's Stash data for sale.
>>HAVE QUESTIONS ABOUT DICKEY'S BBQ DATA BREACH<<
Dickey's, according to the lawsuit, has not notified customers whose credit card numbers and personal identifying information (PII) were stolen and sold, a violation of CCPA. (When contacted by HT, Dickey's says the investigation is ongoing.)  "As a result, affected consumers have not taken prophylactic action to protect their identity and financial accounts, and will continue to suffer ongoing and imminent risk to their personal information and assets," the lawsuit alleges.
Gemini Advisory believes the payment transactions at 150 of Dickey's franchises locations were processed via the outdated magstripe method, which is prone to malware attacks.
"We are taking this incident very seriously and an investigation is ongoing," Dickey's tells HT. "We are currently focused on determining the locations affected and time frames involved. Dickey's does not otherwise comment on pending litigation."