Audi 2.0T Engines Prone To Fail Due To Piston Defect – Lawsuit Featured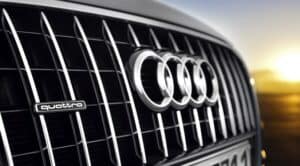 A consumer class action lawsuit was filed April 30th against Defendants –
Volkswagen Group of America, Inc., d/b/a
Audi of America, Inc.,
Audi AG, and
Volkswagen AG
with respect to 2012-2017 Audi vehicles equipped with 2.0 L Turbocharged engines. The complaint alleges that this engine in these vehicles are defective and unsafe and that Audi has no fix for the problem.
The last two Defendants are the German companies that designed and made the cars, which the American company then imported, marketed, and sold in the US. The American company also provides servicing and maintenance for the vehicles.
The complaint alleges that the piston heads in the 2.0T engine are defective and that VW knew about the Piston Defects prior to 2012 but intentionally concealed this fact from the public and prospective customers. "The Piston Defect can cause the pistons and the engine itself to fail at any time. It can also cause the engine to consume excessive amounts of oil." Because of the defect, customers must spend money to repair or replace damaged engine parts, or even an entire engine, at a cost of serveral "thousands of dollars."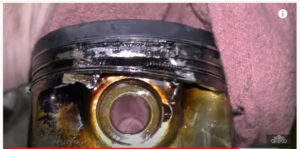 Costly repairs isn't the only problem. According to complaints received by the National Highway Traffic System Administration, the engine is a safety risk because when a piston or pistons fail abruptly, a vehicle instantly loses engine power: "It goes without saying that a sudden loss of power poses a clear safety risk—it can prevent a driver from accelerating, maintaining speed, and even adequately controlling the steering wheel [and/or] engaging the brakes, all of which drastically increase the risk of collisions."
The Piston Defect also precipitates systemic damage to a vehicle. The pistons or piston heads can crack, fracture, or splinter. The complaint claims that, "in addition to destroying critical engine components, further damage throughout the powertrain occurs as shards of piston circulate throughout the engine and fuel system."
According to the complaint, when customers presented a Piston Defect vehicle to a VW dealer during the warranty period, VW often refused to diagnose the defect or otherwise attempt to repair a vehicle. When VW did attempt repairs, it merely replaced any defective pistons with similarly defective pistons.
The 2.0T engine has been the subject of two other class actions. One for excessive oil consumption in 2009-2011 vehicles and another for timing chain problems in 2008-2013 vehicles. According to the complaint, "these actions ultimately led VW to extend its warranty periods and reimburse claimants for unforeseeable costs related to the defective designs within the 2.0T Engines."
The Class is open to all individuals in the US who bought or leased any 2012-2017 Audi vehicle equipped with the 2.0 L turbocharged engines.
Tags: 2.0T &nbsp Audi &nbsp Defective Automobile &nbsp Engine Defects &nbsp Oil Consumption &nbsp Piston Heads &nbsp Pistons &nbsp VW &nbsp