3M Hit With $110 Million Verdict For Faulty Earplugs In Latest Bellwether Trial Featured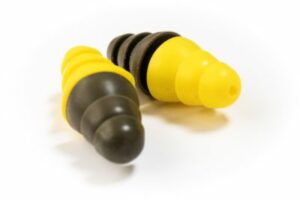 In the latest in a series of bellwether trials, two veterans were awarded $110 million in damages by a federal jury in northern Florida over hearing problems caused by military earplugs manufactured by 3M and distributed to all U.S. service members for years.
The case was the tenth bellwether trial held in the U.S. federal court system, where more than 280,000 nearly identical lawsuits are pending over hearing loss, tinnitus and other ear damage caused by 3M Combat Arms earplugs, which plaintiffs claim were defective and too small to properly seal the ear canal, leaving military service members without adequate ear protection.
While 3M has successfully defended a handful of claims, juries continue to hammer the company with huge verdicts in most cases, with the amounts of damages continuing to rise as plaintiffs lawyers refine arguments and evidence that will be presented throughout thousands of other claims.
The combined verdicts now exceed more than $160 million, highlighting the billions in liability exposure the company is likely to face in future trials and earplug settlements that may be reached to resolve claims.
The 3M Combat Arms earplug version 2 (CAEv2) were standard military issue from 2003 to 2015, featured a reversible design, which was supposed to block all sound when inserted one way, and provide selective filtering when reversed, to reduce loud impulse sounds will allowing users to hear spoken commands. However, lawsuits allege that 3M and Aearo Technologies failed to disclose problems with the earplugs, or provide adequate instructions on use.
To help the parties gauge the relative strengths and weaknesses of their arguments, and how juries are likely to respond to certain evidence and testimony that will be repeated throughout thousands of other claims, the U.S. District Judge presiding over the litigation has scheduled a series of early bellwether trials, with 10 test cases presented to juries so far, and at least five more expected to begin over the remainder of 2022.
Following a combined presentation of claims filed by two veterans, Ronald Sloan and William Wayman, both U.S. Army veterans who suffered hearing loss and tinnitus, a Pensacola, Florida jury returned a verdict late Thursday, awarding each veteran $15 million in compensatory damages, and $40 million each in punitive damages, which were intended to punish 3M for recklessly disregarding the health and safety of veterans when manufacturing and selling the earplugs.
3M has already indicated it plans to appeal the verdict. However, the massive verdict sends strong signals that juries are increasingly angered by the failure of the manufacturer to provide warnings and instructions about the risks associated with the earplugs.
Last month, another bellwether trial ended in a $22.5 million award, including $15 million in punitive damages. Other plaintiff victories have also resulted in massive damage awards, including $13 million in November 2021, $8.2 million in October 2021, $1.7 million in June 2021 and a combined verdict of $7.1 million for three veterans whose claims went before the same jury in April 2021.
Since the parties have not made any progress negotiating 3M earplug settlements to resolve claims, the federal judge presiding over the litigation has ordered the parties to begin preparing three large waves of cases for trial, including about 500 claims in each wave, which could be remanded back to U.S. District Courts nationwide for individual trials in the coming years.
With only about 2,000 civil jury trials typically held nationwide each year throughout the federal court system, it is likely that Courts will combine large numbers of plaintiffs for consolidated trials to avoid taking decades to resolve the 3M earplug litigation.
Tags: 3M Company &nbsp Army &nbsp Combat Arms &nbsp Earplugs &nbsp Hearing Loss &nbsp Tinnitus &nbsp Veteran &nbsp