Army Sergeant Awarded $13M For Hearing Loss Attributed to Defective 3M Earplugs Featured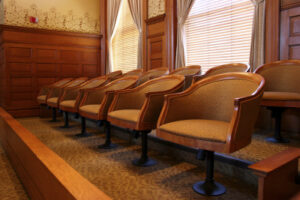 In recent years, veterans have filed over 250,000 lawsuits against 3M alleging that defective earplugs were distributed to U.S. military service members between 2003 and 2015 that failed to safely seal the ear canal against loud impulse sound that left users with permanent hearing damage or tinnitus.
In recent weeks several of these bellwether lawsuits have gone to trial before different juries resulting in mixed verdicts. In one such trial, 3M was successful in securing a defense verdict. At a later trial, a U.S. Army Sergeant left with permanent hearing loss was awarded more than $13 million in damages.
The 3M Combat Arms version 2 earplugs feature a reversible design, which is supposed to block all sound when inserted one way, yet provide selective filtering when reversed to reduce loud impulse sounds while allowing users to hear spoken commands. Lawsuits commonly allege that the earplugs defective design caused them to fall out of the ear, leaving military service members without ear protection.
Given common questions of fact and law raised in the claims, the federal litigation has been centralized before U.S. District Judge Casey Rodgers in the Northern District of Florida, as part of a multi-district litigation ("MDL"), where an administrative docket has been established for plaintiffs to present claims while the parties worked through common discovery that applies to all lawsuits and prepared groups of "bellwether" cases for early trial dates.
The recent $13 million award represents the 7th such bellwether trial this year. So far juries in these cases have awarded for the plaintiff four times while finding for the defendant three times. In each of the four cases that juries ruled in favor of the plaintiff, 3M has indicated it will appeal the verdict. Even if 3M is able to win a majority of the cases, given the magnitude of these bellwether jury awards and the 250,000 cases that remain outstanding, 3M  may face several hundred billion dollars in damages.
Judge Rodgers has scheduled simultaneous bellwether trials that are to be handled by different judges. Unless 3M Company establishes that it can consistently win at trial or starts negotiating earplug settlements, the pace of trials is expected to pick up if the court starts remanding individual claims back to U.S. District Courts nationwide and consolidates multiple plaintiffs into the same trial.
Tags: 3M &nbsp Army &nbsp Combat Arms &nbsp Deafness &nbsp Hearing Loss &nbsp Military &nbsp Tinnitus &nbsp