3M Ordered To Pay $22.5 Million To Army Veteran In Latest Combat Arms Earplug Lawsuit Featured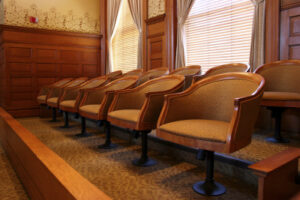 A Florida federal jury awarded $22.5 million to a U.S. Army veteran left with hearing loss and tinnitus attributed to the defective design of 3M's Combat Arms earplug version 2 (CAEv2)..This award comes on the heels of a November judgement against 3M for $13 million.
In the latest trial, which concluded Dec 10th, the jury awarded a former U.S. Army soldier $7.5 million in compensatory damages and $15 million in punitive damages designed to punish 3M for its reckless disregard for the safety of U.S. service men and women.
There are over 280,000 lawsuits filed throughout the U.S, against 3M with respect to hearing loss associated with the use of the CAEv2. Given common questions of fact and law raised in the claims, the federal litigation has been centralized before U.S. District Judge Casey Rodgers in the Northern District of Florida, as part of a multi-district litigation ("MDL"), where an administrative docket has been established for plaintiffs to present claims while the parties worked through common discovery that applies to all lawsuits and prepared groups of "bellwether" cases for early trial dates.
This was the eighth bellwether trial regarding the CAEv2. To date juries have found for the plaintiff five times and for the defendant three times.The combined amounts of the verdicts against 3M now total in excess of $52 million. 3M has indicated it intends to appeal any judgments against it.
Given the parties have not made any progress negotiating 3M earplug settlements to resolve claims, Judge Rodgers identified about 500 cases that represent a first wave of claims to be prepared for trial and remanded back to their originating federal district court. At least two other "wave orders" are expected in the coming months, each involving about 500 cases.
With only about 2,000 civil jury trials typically held nationwide each year throughout the federal court system, it is likely that Courts will combine large numbers of plaintiffs for consolidated trials to avoid taking decades to resolve the 3M earplug litigation.
Tags: 3M &nbsp Army &nbsp CAEv2 &nbsp Deafness &nbsp Hearing Loss &nbsp Military &nbsp Tinnitus &nbsp